Adding a Community Champions Badge to Your Website
Congratulations! Your organization is doing wonderful things for your community, and we're so proud to be a part of it. Since you're well on your way to achieving your mission, Constellation would like to raise awareness of the Community Champions program so that other organizations doing worthy work can benefit as well.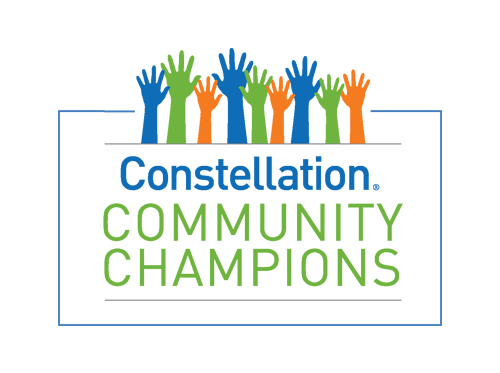 To add the Community Champions badge (shown above) to your website, highlight and copy the embed code below, and then paste it into the HTML area of your site.
If your site is on Wordpress, on the individual page you'd like the badge to appear on, make sure you're in the "Text Editor" and drop the code into the section of the page you'd like it to appear on.
For other platforms, follow a similar process to edit the content area through the HTML editor, and add the embed code below. 
Embed Code:
<a href='http://www.constellation.com/community/community-champions.html'><img src='http://blog.constellation.com/wp-content/uploads/2017/01/community-champions-badge.png' alt='Constellation Community Champion' width='200' height='148' border='0' /></a>