Developing Tomorrow's Energy Leaders, Today
Through the E2 Energy to EducateSM grant program, Constellation offers students in grades 6-12 and college opportunities to experience problem-solving today's and tomorrow's energy challenges. Grant funds support projects designed to enhance students' understanding of science and technology, and inspire them to think differently about energy.
Tell Me More!
Interested in learning more?  Click here for more details on how to apply. 
"Education and creativity are essential for developing tomorrow's emerging energy solutions. The goals of our Energy to Educate grants are to inspire students about the energy industry and help build the science, math and technology skills they need to be successful in any career."
      - Joseph Nigro, CEO of Constellation
E2 Energy to Educate Award History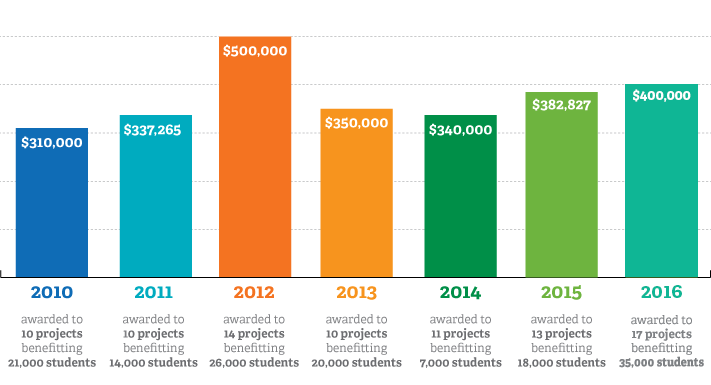 Apply Now!
2017 Deadline is October 1st