Developing Tomorrow's Energy Leaders, Today
Through the E2 Energy to EducateSM grant program, Constellation offers students in grades 6-12 and college opportunities to experience problem-solving today's and tomorrow's energy challenges. Grant funds support projects designed to enhance students' understanding of science and technology, and inspire them to think differently about energy.
Energy innovation and STEM education are at the core of what we do every day. Our E2  program supports the incredible level of passion and commitment put forth by educators and students alike, and we're proud to do our part to help develop the energy leaders of tomorrow."
       - Jim McHugh, CEO of Constellation  
E2 Energy to Educate Award History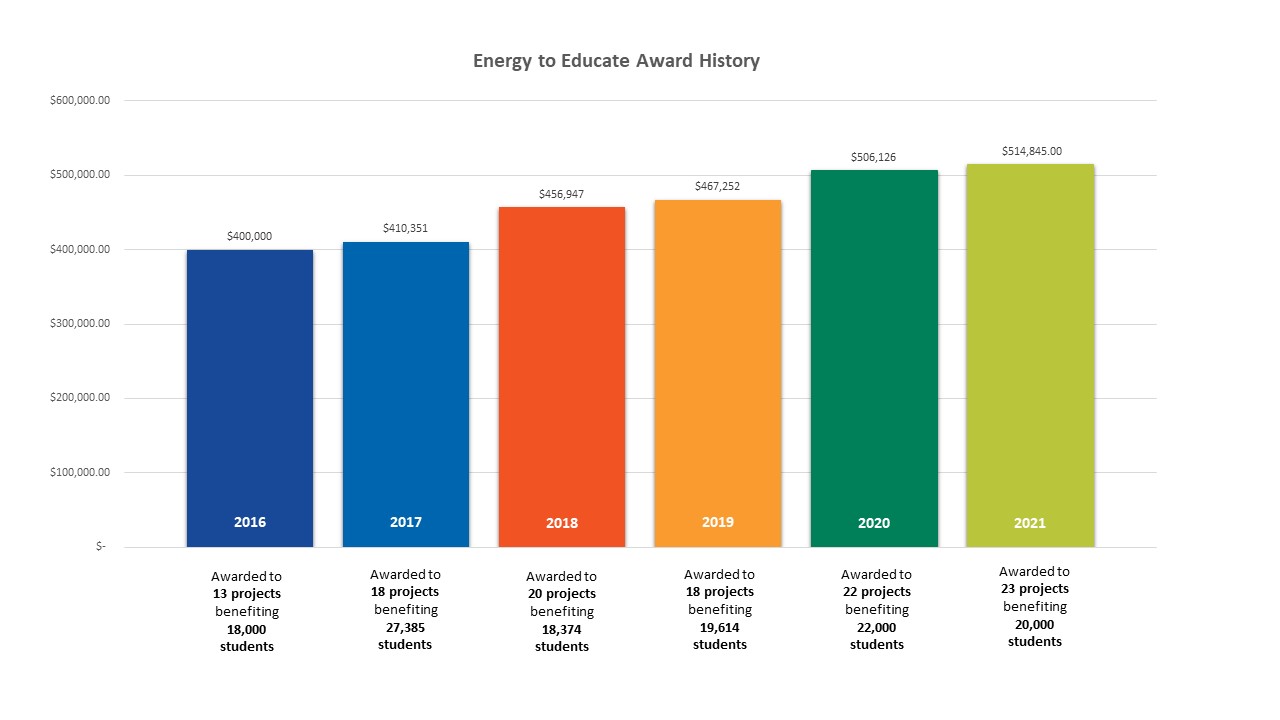 Applications for the 2021 cycle are now open. The application link can be found HERE!
Join Our Mailing List
To stay informed on E2 Energy to Educate updates and deadlines. Please email us with "E2 Energy To Educate Mailing List" as the subject.