Small Business Energy Savings Kit Program
Constellation is here to help you make the best energy choices for your small business. We offer a variety of energy rates for small businesses for both natural gas and electricity, along with fixed-rate pricing plans. As a leading provider of power among Fortune 100 companies, and one of the top three retail natural gas suppliers in the U.S., we are committed to providing small business owners with competitive pricing and reliable, friendly customer service.
Sign up now with Constellation to be your small business energy provider by calling
888-923-6630, and receive a free energy savings kit when you become a customer.
These products will help reduce your operational expenses by lowering your utility bills*, along with these additional benefits:
Convenient monitoring of energy usage around the office
Opportunity to save over $1,000 on energy bills over the lifetime of the energy-saving products
Positively impacting the environment due to less energy used
Energy Kit #1 | 24-Month Term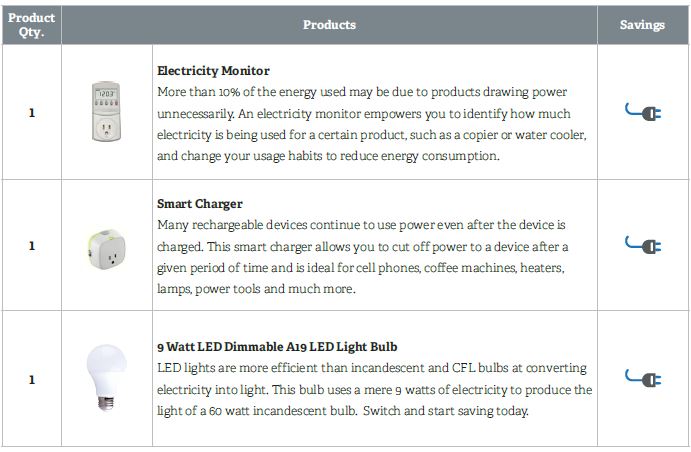 Energy Kit #2 | 36-Month Term
Energy Kit #3 | 48-Month Term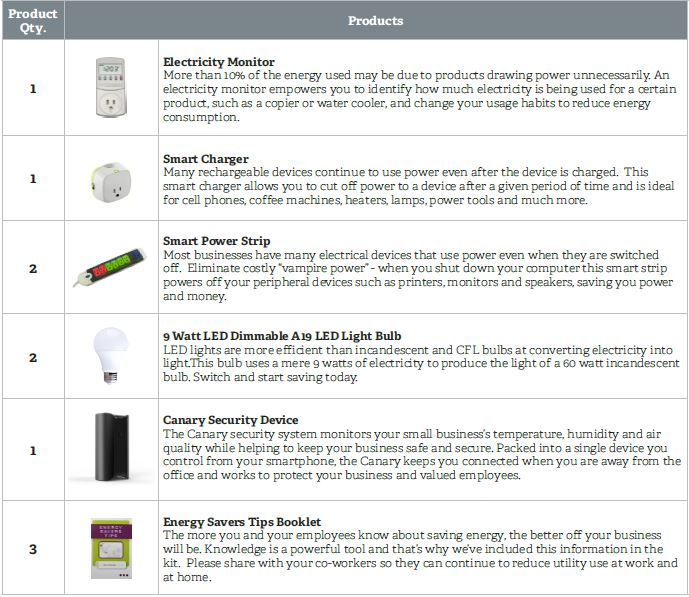 *While these products may help you save money and natural resources, your expected savings is an estimate calculated using assumptions based on national averages of cost, usage and products currently in use and could fluctuate as individual usage may vary.