Work With a Leading Energy Supplier
For approximately two million residential, public sector, and business customers, including three-fourths of the Fortune 100, the right supplier is Constellation. As the nation's leading competitive energy provider and a supplier of retail and wholesale power, natural gas, and energy products and services, we are uniquely positioned to offer customers innovative solutions to meet a broad range of energy needs.
Work with us to create customized solutions for your clients and find out why we're considered America's energy choice®.
We have the size, scale, and resources to help protect your clients from market risk.
We have the reach and expertise to serve customers across multiple regions and commodities.
As the largest clean energy generator in the country, we have a broad perspective on industry trends and direct access to deliver innovative energy solutions that help customers meet their sustainability needs. 
We value the customers and communities that we serve and strive to meet the highest standards of ethics, innovation, customer focus, community service, and environmental stewardship. Learn more about Constellation's values and our deep commitment to Environmental, Social and Governance (ESG) principles.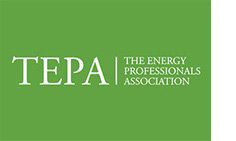 Constellation was named by The Energy Professionals Association (TEPA) as the 2022-2023 Supplier of the Year for excellence in competitive retail electricity and natural gas markets. Constellation was recognized for the most comprehensive, innovative and strategic vision for the industry along with outstanding customer service reputation. Learn more

Channel Partner Portal

We offer turnkey access to commission earnings, pending receivables, and customer information. Learn more
Energy Manager
Our customer portal is a convenient way to access accounts remotely 24/7 to view transactions, check balances, make payments, and more. Learn more
Subscription Center 
Sign up to receive updates on the latest energy market trends. Learn more
Become a Constellation Channel Partner
Contact our Channel Partner team to learn more.
* Use of the term "partner" does not create or imply a legal partnership or any other fiduciary relationship between you and Constellation.