Energy Options for Georgia Residents
Residential Plans
Provide your zip code and/or promo code below to compare rates in your area:
If you've got Georgia on your mind, you're likely thinking mountains, music, and anything in between. Known as the Peach State — although it's also the country's top producer of pecans and peanuts — Georgia is home to the Okefenokee Swamp, a sanctuary for hundreds of birds and wildlife, including several endangered species, as well as to the Masters Golf Tournament. It's also a place where staying cool is top of mind for many Georgians. Overall the state is among the warmest in the U.S.
Fortunately Georgia's natural gas customers in Atlanta Gas Light and Atmos Energy's service territories can choose their natural gas supplier — or "marketer" as they are known in Georgia. That means consumers can choose among Georgia gas suppliers to find the one that best suits their energy needs. More good news? Finding the right Georgia natural gas supplier is simple — and Constellation is here to help. We want to help you get your natural gas bill all set so you can get out and enjoy Georgia's many fine opportunities.
Choosing a Georgia Natural Gas Supplier
Thanks to the competitive natural gas market, Georgia is a state where you can look at the list of Georgia gas companies supplying natural gas and pick the one that's right for you. Before the marketplace opened up, Georgians had only one option — work with the utility in their area. The utility set the natural gas rates, delivered the gas to your home, billed you each month and handled any emergencies that might arise. It was one-stop shopping, but that system also didn't offer consumers any options.
Now you can pick among Georgia natural gas suppliers to find the best one to supply your natural gas at a rate that fits your energy budget. Here's how it works: Once you find the Georgia natural gas supplier whose rate best fits your family's household budget and energy needs and enroll with them, that's all you have to do — with no break in service. The utility continues to deliver the natural gas and handle any potential emergencies that might occur. The natural gas supplier, in this case Constellation, oversees the rates and bills you each month.
Constellation serves customers in the Atlanta Gas Light (AGL) service territory. The reason is simple. As the largest natural gas utility in the Southeast, Atlanta Gas Light is one of the largest Georgia natural gas utilities, delivering natural gas to more than 1.5 million customers throughout the state. AGL gets the gas to your home and reads the meters each month. Constellation, the natural gas marketer, offers fixed-rate gas plans and handles the billing and any customer service questions. Natural gas emergencies are still handled by the utility.
While more energy players are involved than in the days of one utility and one utility only, choosing your Georgia gas marketer isn't hard. Constellation is here to help you better manage your energy usage and find the rate plan that best fits your household budget and energy needs. Here's how Constellation can help:
Choosing Constellation as your Georgia natural gas supplier means:
Fixed-price plans that offer price protection against potential rate fluctuations.
Hassle-free switching — no service interruption and no sign-up fees from Constellation.
A chance to earn some extra cash. If you refer a friend, you'll receive a $50 gift card* after they enroll — and so will your friend.
An easy sign-up process — if you have a copy of your natural gas bill, you can do it right now.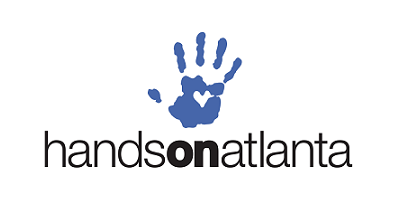 Constellation has joined together with Hands on Atlanta as Presenting Sponsor of Parent U program, an initiative promoting family support and self-sufficiency. Through Constellation's donation of $150,000 over the next 3 years Hands On Atlanta will launch Parent U which will provide tools and resources to help empower parents/caregivers in underserved communities. Hands On Atlanta helps individuals, families, corporate and community groups strengthen Greater Atlanta through service at more than 400 nonprofit organizations and schools.  And it gets even better:  As the number of Constellation customers in Greater Atlanta grows, so will Constellation's cash contributions to Hands On Atlanta.
Why Where You Live Matters in Your Energy Budget
The climate in Georgia is a major reason many people move to the state. While the climate varies among the state's regions, the state does have four well-defined seasons, making finding affordable Georgia natural gas providers even more important. Whether you're in the Piedmont-Atlanta region or the Coastal Plain, who wants to be worried about their natural gas supply with winters with average temperatures in the 40s?
Knowing the weather patterns of a region can help you better plan your budget by picking the most appropriate energy source and energy provider.
Georgia Gas Emergencies
Natural gas emergencies require quick action to protect all involved. If you smell gas, get out of the area, and call your local utility immediately.
Who to call in case of a natural gas emergency:
Atlanta Gas Light 24/7 phone: 1-877-427-4321
Before you dig: 1-800-282-7411
 
RAF $50 gift card disclaimer
*Only new customer successful enrollments with Constellation. Cards are issued by Virtual Rewards Center. Valid email address required for receipt of Gift card. Gift cards will not have cash access. For any questions about your Gift card, call our customer care team at 1-877-997-9995. The listed merchants are in no way affiliated with Constellation nor are the listed merchants to be considered sponsors or co-sponsors of this program. Use of merchant names and/or logos is by the permission of each respective merchant and all trademarks are the property of their respective owners. Terms and conditions are applied to gift cards/certificates. Please see the merchant gift card/gift certificate for additional terms and conditions, which are subject to change at merchant's sole discretion. Constellation will share your name and email address with Virtual Reward Center for reward fulfillment only. Reward link expires in 3 months.