Compare Residential Natural Gas Services in Your Area
Enter Your Zip Code to Compare Natural Gas
Prices and Plans
Constellation is a natural gas provider, offering fixed-rate natural gas plans to residents in deregulated energy markets. View home gas services in your area and lock in a natural gas supply rate that fits your budget and needs today.
Residential Plans
Provide your zip code to compare rates in your area

We Provide Residential Natural Gas Service to 14 States Across the U.S.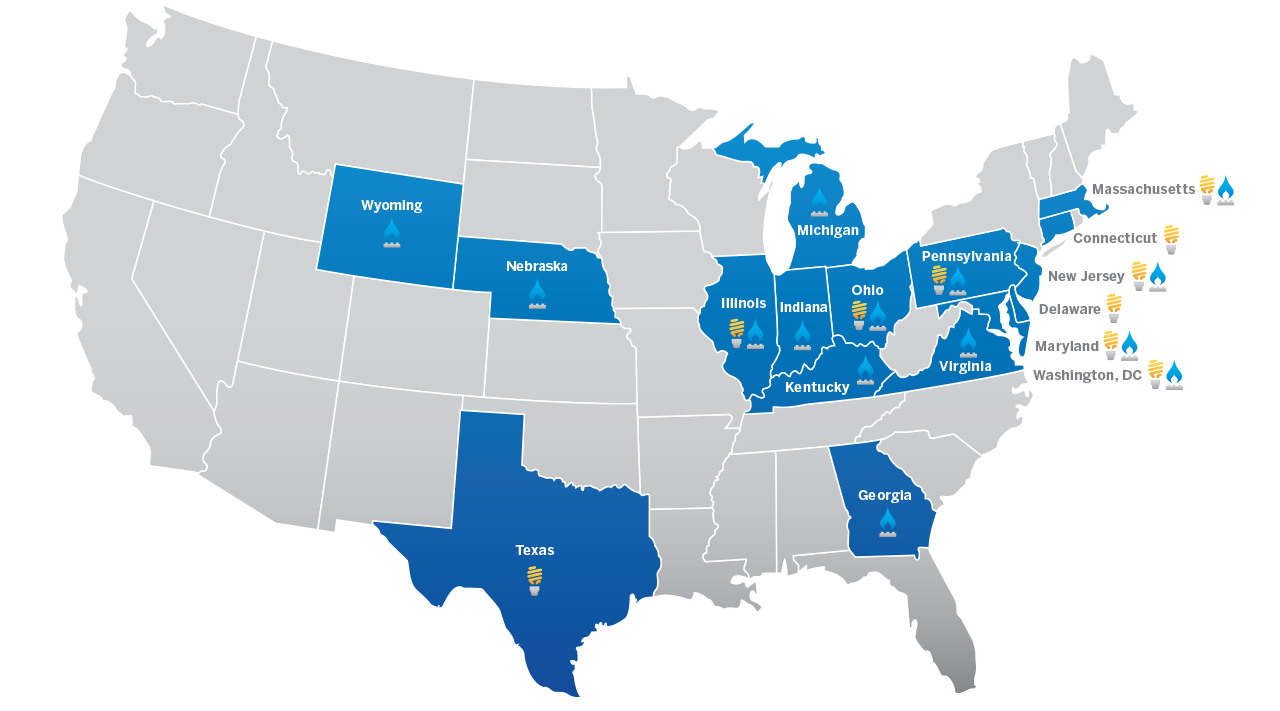 Constellation is a natural gas supplier that serves energy customers in Georgia, Illinois, Indiana, Kentucky, Maryland, Michigan, Nebraska, New Jersey, New York, Ohio, Pennsylvania, Virginia, Washington, D.C. and Wyoming.


Constellation's Natural Gas Service Plans
Fixed-Rate Natural Gas Plans
Constellation's natural gas plans provide you a fixed price for the term of the contract, typically from six months to two years. You control the usage; the rate remains the same for the term of the agreement. With consistent natural gas supply rates month to month, worries about price fluctuation are gone!
Compare fixed-rate plans near you or learn more about fixed vs variable rates.
Variable Rate Natural Gas Plans
Available only in Georgia, variable-rate natural gas plans mean that your gas supply rate may change from month to month based on market price or market fluctuations. This natural gas plan lets you take advantage of declining natural gas prices when they occur. 
Other Energy and Home Solutions
Need an electricity supplier? Constellation offers home electricity rates that fit every household budget. When you switch to Constellation, we don't charge any switching fees, and there will be no interruptions in your energy service.  Here at Constellation, we offer energy made simple. 
If you're concerned about the environment, we also offer renewable energy plans. Depending on the state you live in, your electricity could be generated from clean, renewable wind sources, so you can know exactly how your energy is produced. At Constellation, we provide energy made insightful. 
Constellation offers products and services in Texas, Maryland and Atlanta to help make your home more comfortable and energy-efficient. In Texas, you can also bundle your electricity with an A/C protection plan. At Constellation, we offer energy made efficient.
Do you live in Nebraska or Wyoming?
The process of choosing a natural gas supplier in Nebraska or Wyoming is a little different than most states.
Are you a small business owner?
Why Choose Constellation as Your Residential Natural Gas Company?
Joining the Constellation family means joining a national network that offers energy solutions — everything from natural gas to electricity and solar — to residents in 47 states. We take servicing natural gas to our customers seriously — and we have for years. As part of the Exelon Corporation, America's only Fortune 100 energy company employing 34,000 people nationwide, Constellation has a long history of working with residential, public sector and commercial customers.
Here are a few of the benefits of switching to Constellation as your natural gas supplier:
1. Hassle-free switching with no service interruptions
You can compare natural gas rates and plans in your area and switch to the supplier you choose, virtually hassle-free and with no interruption to your service. Learn more about switching gas providers.
2. A quick and easy sign-up process
Our sign-up process is simple and straightforward, and can be completed in a matter of minutes. Enter your zip code to view gas service plans in your area and select the plan that best fits your needs.
3. Fixed-rate energy plans
With Constellation as your residential natural gas supplier, there are no hidden fees and a variety of natural gas plans in your area to fit your life and budget. Learn more about fixed vs. variable rate plans.
4. Exceptional customer service
As a premier residential gas company, our customer service team will help you with any questions you have related to natural gas rates and comparing prices in your area with personal and timely responses.
Constellation cares about your energy budget, which is why we offer residential fixed-rate natural gas plans to residents across the U.S. We can work directly with you and help you with your budget by comparing natural gas rates in your area, thanks to the competitive energy market. Where once the consumer only had one natural gas option — a utility that controlled delivery, pricing and maintenance — you now can choose the natural gas supplier that makes the most sense for you and your household budget.
Natural gas suppliers are in charge of the natural gas supply rates; utilities still oversee delivery and maintenance, and are still the ones you call in case of a natural gas emergency. Learn more about the differences between energy suppliers and utility companies.
When You Join the Constellation Family, You Can: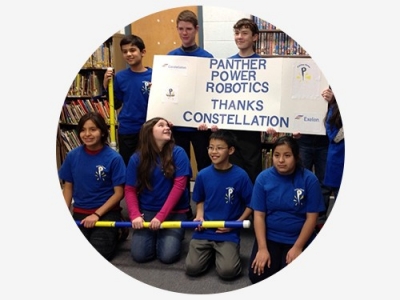 Support Great Causes
We are energy for the community. Constellation has donated more than $400,000 to over 800 groups across the United States. Constellation customers can nominate local causes they care about to receive small grants (up to $500) through our Community Champions program.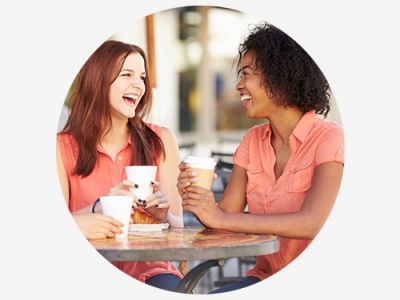 Refer a Friend for Extra $
With Constellation's Refer a Friend program (RAF), you can pass on energy savings! Refer a friend at any point, and when they sign up, you'll receive a $50 gift card*- and so will your friend. You can tell your friends about our electricity and natural gas plans to start earning rewards today.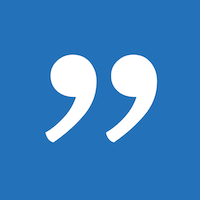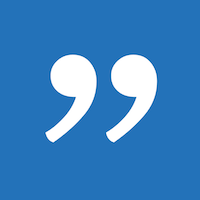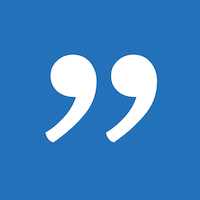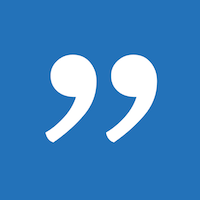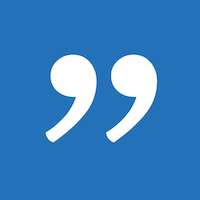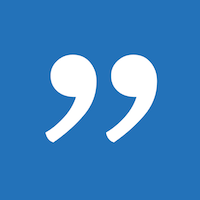 Resources for Understanding Your Home's Natural Gas Use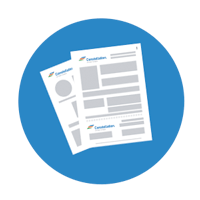 What is a CCF, BTU or therm? These terms show up on your natural gas supplier bill — we'll help explain what these mean to you and your home's natural gas usage. Read more.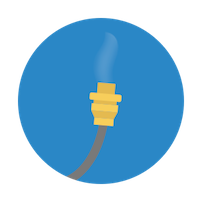 Thanks to the competitive market, choosing a natural gas supplier has never been easier. Learn how to get your energy search started. Read more.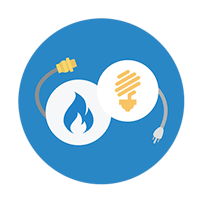 Know the difference between your natural gas supplier and your utilities, and learn how they each work to service your home with natural gas. Read more.
*Only new customer successful enrollments with Constellation, except in Illinois, New York and Ohio. Cards are issued by Virtual Rewards Center. Valid email address required for receipt of Gift card. Gift cards will not have cash access. For any questions about your Gift card, call our customer care team at 1-855-465-1244. The listed merchants are in no way affiliated with Constellation nor are the listed merchants to be considered sponsors or co-sponsors of this program. Use of merchant names and/or logos is by the permission of each respective merchant and all trademarks are the property of their respective owners. Terms and conditions are applied to gift cards/certificates. Please see the merchant gift card/gift certificate for additional terms and conditions, which are subject to change at merchant's sole discretion. Constellation will share your name and email address with Virtual Reward Center for reward fulfillment only. Reward link expires in 3 months.