Why Choose Constellation for Your Small Business?
Constellation provides small business energy solutions across the continental United States and quite likely, in your area. If your business is in a state with a competitive energy market, you will have more choices and more control over your power service options and energy-related products.
Constellation understands that you, as a small business owner, need to keep an eye on your bottom line. And that means having information for making the best energy choices for your business. That's just one reason we offer you both natural gas and electric, along with predictability for your budgeting with fixed-rate energy pricing.
Energy services for small businesses across the U.S.
Electricity: Small business electricity from Constellation makes good financial sense. We offer small businesses electric service in numerous states across America.
Natural Gas: Constellation offers affordable natural gas energy options throughout America. We have a variety of plans designed to fit your small business's budget.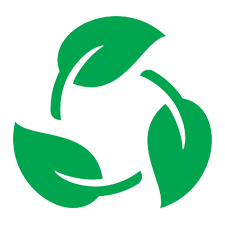 Sustainability: From energy-efficiency upgrades to Renewable Energy Certificates (RECs), Constellation makes it simple for small business owners to meet and expand their sustainability goals.

Commercial Services: Constellation offers cost-effective and energy-efficient repair and installation services for heating, air conditioning, plumbing and electrical systems, as well as scheduled maintenance programs for your HVAC systems in Maryland. 

Security and Automation: Automate your business with Constellation Connect. Bundle your energy plan with Connect products that can help you streamline your business from your phone.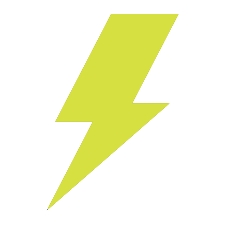 Surge Protection: As a Constellation small business energy customer, you are protected when a covered product is affected by a power surge (which can be caused by natural or man-made events). Simply submit a claim for reimbursement. Our plan covers up to $2,000 per year.
Small business energy solutions in your area
Find out what small business energy solutions are available for your company using the interactive map below.
To speak with a small business representative, contact us at 855-585-3935.
Save on an energy plan that best fits your needs
Budget with confidence with a fixed-rate energy supply plan
A fixed-price energy plan is a way to lock in a price for power that does not change during the term of your contract. You are protected from all the factors that can potentially increase your energy costs, giving you an edge over your competitors. It is easier to budget when you can avoid potential spikes in energy prices that affect your profits. 
Alternatively, you can opt for a variable-rate plan in select states, with energy costs that fluctuate monthly with market conditions. Call a Constellation business development manager at 855-585-3935 for help in selecting a small business energy solution that is right for you.
Switch easily and in a matter of minutes
Enjoy competitive pricing and gain price protection
Constellation is a Fortune 100 power company, a leader in providing competitive small business electricity services and is a 'Top 10' natural gas supplier in the United States. Count on us for competitive pricing and reliable customer service, no matter which small business electricity and gas plan you choose.
Switching to Constellation for your small business is fast and easy. Your local utility continues to service your lines, check your meter and respond to emergencies. Working with Constellation, however, gives you price protection, thanks to our wholesale buying power.
We'll do the utility switch for you
We take care of coordinating the switch with your local utility. It is easy and only takes a few minutes. To find out what options are available in your state or to request a quote, call us at 855-585-3935 to learn how Constellation can help your small business.
Meet your sustainability goals
Many small business leaders recognize the value for their communities, their brands, and their businesses in adopting sustainable business practices. Making the right energy choices will go a long way to achieving small business sustainability goals. Constellation offers various small business sustainability solutions, and we can help you explore and evaluate the right one for you.
When you choose Constellation energy for small business options, paying your power bill is easy. In some markets, you will still be billed by your utility, however in most, we will bill you directly. You may qualify for a number of payment options.
Monthly Recurring Payments. Set up your company credit card or pre-authorize an automatic bank draft for convenient and secure payments of your power invoice every month. 

Online Payments. Pay your bill online with your Discover Card, Visa, MasterCard, ATM/Debit card or electronic check.

Pay by Phone. Constellation's 24/7 automated phone payment system for Georgia is 844-508-3525 and Texas is 833-221-6654. Outside those states, you can pay by phone by calling 833-370-0594 between the hours of 8:00am and 8:00pm EST.

Pay by Mail. You can send payments to the address on your bill, or send them to: Natural Gas - Constellation, P.O. Box 105223, Atlanta, GA 30348-5223 and Power - Constellation, 14217 Collections Center Dr., Chicago IL 60693-0142.

Pay Through Energy Manager. Energy Manager is Constellation's web-based customer service platform that is available 24/7. View account information online in one place, including invoices, payments, auto pay settings and usage reporting. You can also access PowerBI visual reports, gas nominations & constraint management and mult-residence management. Visit EnergyManager.Constellation.com
 Change your ownership whenever you need
Texas small business customers who wish to complete a change of ownership for their Constellation account should complete the Transfer of Service Form and email it to SMBCareTX@constellation.com, or fax to 866-714-2990.
Georgia small business customers who wish to complete a change of ownership or change the name on their Constellation account should call 877-677-4355.
Small business customers outside of Texas and Georgia who wish to complete a change of ownership or change the business name on their Constellation account should complete the Change of Ownership Form and email it to Home@constellation.com.
Energy resources that fit your industry
We know every business is unique and that different industries have specific needs when considering energy suppliers. These resources will help you better understand the considerations to keep in mind when making an energy choice. 
See all small business resources