We Provide Services to Help Take Care of Your Small Business in Maryland
Constellation is a leading supplier of electricity and natural gas in the United States, but we do more than just energy supply.
Our commercial service division provides a variety of core services that focus on ensuring the operational efficiency of small businesses in Maryland. We offer a breadth of energy-focused solutions, from high-efficiency HVAC equipment to building automation systems, as well as critical repair services from heating and air conditioning to plumbing and electrical systems. Plus, we offer HVAC Preventive Maintenance programs to maximize system efficiency and reliability, helping you better control operating costs.
Where are our services available for small businesses?
Currently, Constellation is offering repair and installation services for small business in Maryland.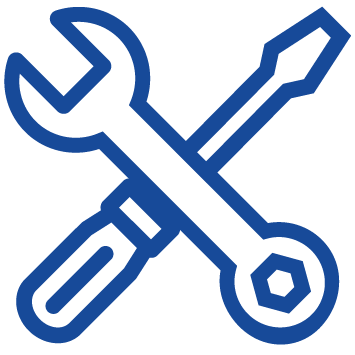 Commercial Services for Small Businesses in Maryland
Small Businesses in Maryland can rely on Constellation's commercial service division for their service and replacement needs. Our service division offers a wide range of service and solutions, including:
Small Business Repair Services. Our team of professionals are skilled to repair issues impacting your business, from heating and A/C to electrical to plumbing systems, as well as refrigeration. 
Energy-Efficient Equipment Upgrades. Our experts can help find cost-effective equipment solutions to your business's comfort issues – whether failure-driven replacements or planned system upgrades. 
HVAC Preventive Maintenance Programs. Choose from a variety of options to improve the reliability and efficiency of your heating and cooling system with a maintenance plan. 
Air Purification & Circulation Systems. Improve the air quality within your business with a variety of purification and circulation options from Constellation. 
Automatic Backup Generators. Constellation offers a variety of backup power generators that can be tailored to meet the operational needs of your business. 
Building Automation: Improve your business's operational efficiency with an automation control system that can regulate the major systems in your building, from HVAC to lighting and security.