What is Energy Deregulation?
What is Energy Deregulation?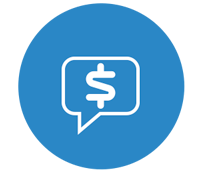 Today, energy users in many states can choose their energy provider, but that wasn't always the case. For decades every residential and business electricity user could only buy power from their local electrical utility. Energy deregulation restructured the energy market to eliminate the utility's monopolies, increase competition, lower costs, and improve service. Energy users in states with competitive energy markets have options for rates, terms and specialized product offerings to best fit their needs.
How does energy deregulation work?
Energy deregulation works through reverse auction, where each company offers to sell its energy at the lowest possible rate. Independent agencies purchase the energy needed to suit the demand they predict, and then set the best rate for their customers.
Energy is thus delivered through the existing utility infrastructure. Utility companies own the infrastructure and are responsible for transmitting energy, but not for setting the rate energy users pay. Retail energy providers compete against one another to provide the best combination of rates and services.
What energy deregulation means for small businesses
Deregulation allows energy suppliers to be creative in developing small business energy options that respond to the real needs of real companies. Different companies across many industries have different electricity needs and usage patterns. The one-size-fits-all approach that utilities offer may not provide these small business customers with much flexibility. 
In states with deregulated electricity markets, energy suppliers compete to better serve their customers. With various small business electricity options to choose from, companies can pick the right type of contract for the right duration to fit their operations.
Energy in the early United States
In the early days of electricity and natural gas usage, energy utilities were not regulated. Utilities competed for customers, which kept prices down. Purdue University notes that as nationwide demand for energy increased, power companies responded by building larger power plants, which further reduced energy costs.
In order to stay competitive, utility companies sought to improve the efficiency of their energy production and delivery systems. The result was a win-win for utilities and energy users alike, with affordable energy and brisk economic growth.
Unfortunately, rapid expansion and poor management had a negative effect on infrastructure. Multiple companies produced and transmitted energy, and handled distribution in different ways. Without a uniform way to deliver energy, energy users often fell through the cracks, and some were even left without service.
Additionally, while utilities were meant to generate, transmit and distribute energy, few utility companies performed all three functions at that time. The result was a fractured infrastructure with spotty service and widely fluctuating prices. 
A move toward energy regulation
To resolve these issues and provide dependable service to energy users, the U.S. government passed the Public Utility Holding Company Act (often referred to as "PUHCA") in 1935. PUHCA was a response to the unsatisfactory business practices favored by large utility holding companies, which were becoming energy monopolies. For instance, by the early 1930s, three such holding companies controlled almost half the utility industry in the United States.
The next significant step toward energy regulation came after the Great Northeast Blackout of 1965, when a faulty protective relay on a transmission line tripped, leaving 30 million people in the United States and parts of Canada without electricity for up to 13 hours.
The energy industry's response to that widespread blackout was to create the North American Electric Reliability Council (NERC). NERC split the United States into 10 energy regions, with each region assuming responsibility for controlling energy and improving the reliability of energy delivery. NERC had its desired effect—the process of energy delivery improved tremendously. Unfortunately, NERC also made it possible for local energy monopolies to emerge. They sold energy at prices set by NERC regulators with no relationship to supply or demand. The lack of competition resulted in high energy costs and no desire to innovate to better please customers.
Prices rose even further during the energy crises that dominated the 1970s, when spikes in oil prices increased energy costs. In response to high gas prices, utility companies began expensive construction projects as they switched to plants that generated electricity using coal or uranium. The cost of these mammoth projects was passed onto energy users, who had no choice but to pay what the utility companies demanded.
The FERC and energy deregulation
Even with higher prices, many utility companies were unable to afford to build new power plants. Many teetered on the verge of bankruptcy, while others asked NERC regulators to approve even higher price hikes. It became apparent that the energy system was again in crisis, this time thanks to the very regulatory actions designed to strengthen it.
In 1977, the federal government responded with the Federal Energy Regulatory Commission (FERC). FERC took the bold step of deregulating the energy industry, leaving it up to individual states to decide how to supply energy to its energy users. With a now-standard energy infrastructure, it was possible to introduce market competition back into the industry with the goal of lowering energy costs.
In deregulated states, the utility companies continue to own the delivery infrastructure. The difference is now energy users can have energy choices with the ability to select a retail energy provider that best fits their needs and budgets.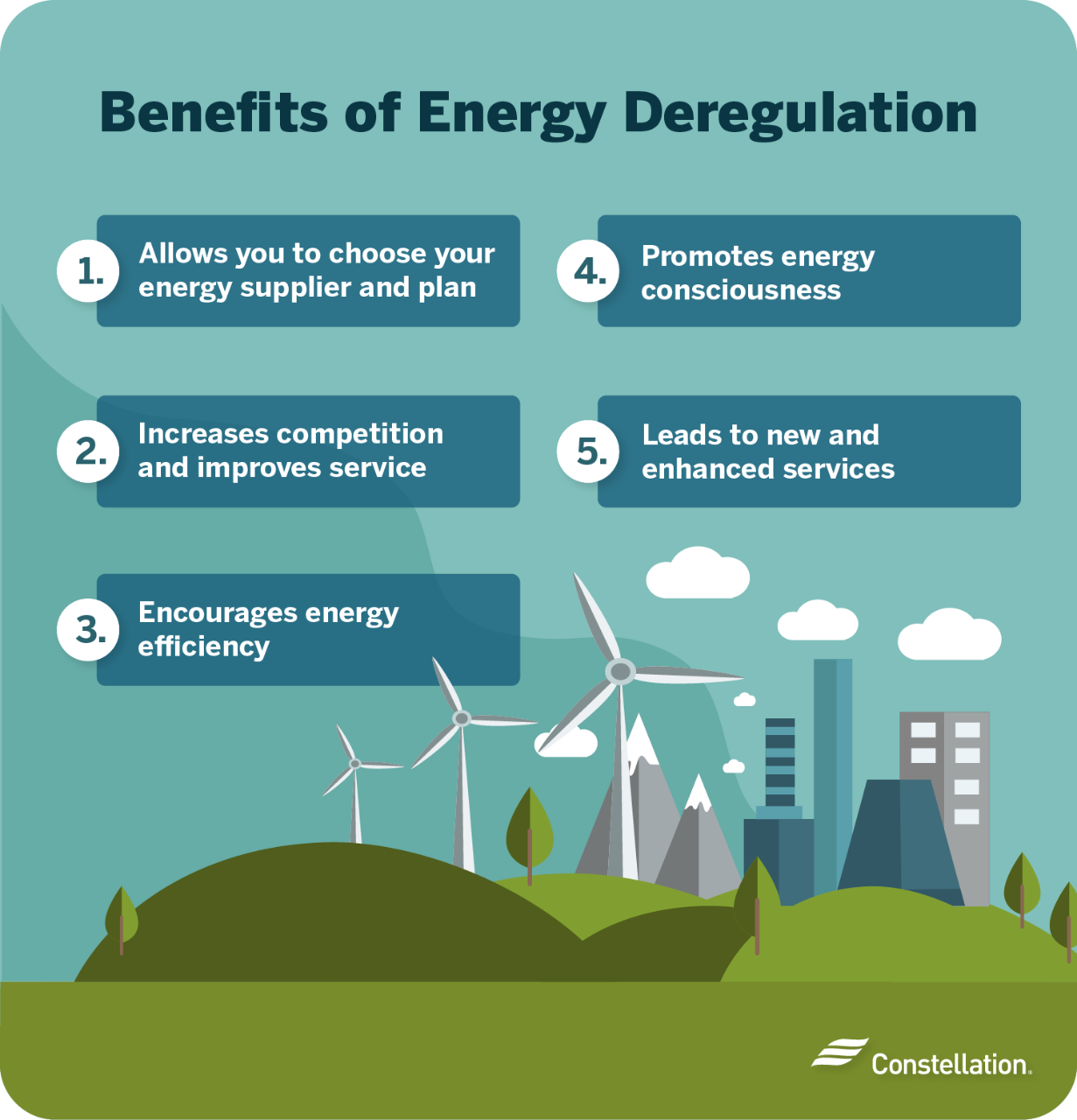 Power to choose. Deregulation allows energy users to choose their energy supplier and the specific plan that is best for them.
Competition and better service. Competition among energy suppliers is the motivation to offer creative options and excellent service to their customers.
Energy efficiency. Providers and their customers are both incentivized to use power more efficiently.
Energy consciousness. Customers are more engaged in buying and using power. Both business and residential customers better understand energy costs and ways to conserve energy.
New and enhanced services. By diversifying, competitive energy suppliers can offer additional services and benefits to their energy users that would otherwise have been unavailable.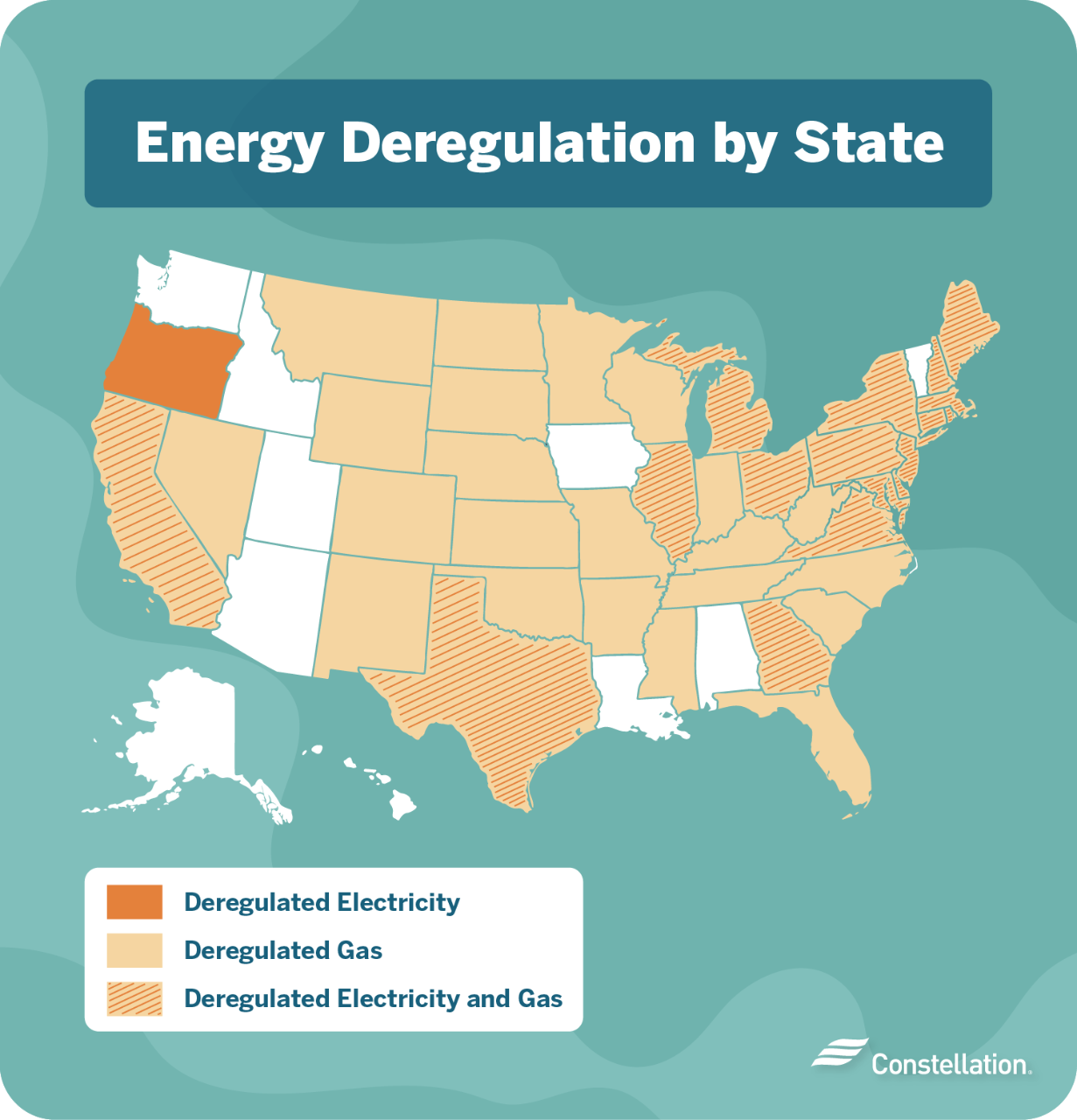 The majority of U.S. states continue to regulate energy, but many states are opening up to deregulation. At present, states and districts with the power to choose include the following: