Welcome, Illinois!
Shop for natural gas, renewable energy, and electricity rates in Illinois

Compare Natural Gas & Electric Rates in Illinois by Zip Code
Enter your Illinois zip code, and a promo code if applicable, then click "get started." You'll see Constellation's available natural gas and electricity plans near you. Illinois residents can compare energy plans with no sign-up fees.

Constellation offers these Illinois energy solutions: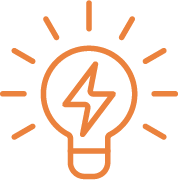 Electricity Plans
Protect your budget with fixed-rate electricity plans. Choose the best electricity plan for your home based on our current Illinois alternative retail electric supplier rates and terms.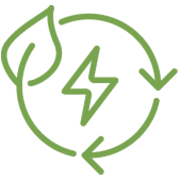 Renewable Electric Plans
Support sustainable energy efforts while locking in a fixed-rate electricity plan. You can use renewable energy certificates to match your Illinois electricity usage. 
Natural Gas Plans
Lock in your fixed-rate energy plan based on current alternative Illinois natural gas supplier rates. Enter your zip code in IL to find which Constellation natural gas plans are available for your home.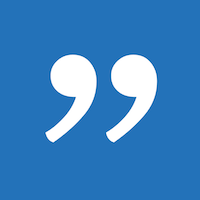 The Benefits of Choosing Constellation
Compare energy rates and plans and choose the best option for your needs knowing that as a leading Illinois energy supplier, all of our electricity, natural gas, and renewable energy plans include the following benefits:
1. Hassle-free switching with no service interruptions
You can compare energy plans in Illinois and switch where your home energy comes from, hassle-free and with no interruption to your service.
2. A quick and easy sign-up process
Our sign-up process is simple and straightforward, and can be completed in a matter of minutes.
 
3. Fixed-rate energy plans
Constellation is a trusted energy company with no hidden fees and a variety of electric, renewable and natural gas plans in Illinois to fit your life and budget.
4. Exceptional customer service
Our customer service team will help you with any questions you have with personal and timely responses.

Get Started Today
Enter your zip code below, and a promo code if applicable, to compare electric and natural gas rates in Illinois. 

When you join the Constellation family, you can:
Give $500 to Great Causes

Constellation customers can nominate local causes they care about to receive small grants ($500) through our Community Champions program. In Illinois, Constellation has donated over $15,750 to local groups!
Refer a Friend for Extra $
With Constellation's Refer a Friend program (RAF), you can pass on energy savings! Refer a friend at any point, and you'll receive a $50 gift card* – and so will your friend. You can tell your friends and share to earn rewards today.
Shop to Save Money & Energy 
When you choose energy-efficient products, you can lower your energy consumption, conserve water, and you may even see big financial savings. Find energy-efficient products in our store with free shipping on all orders!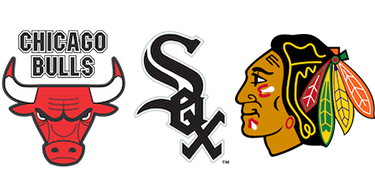 Promote Sustainability Through Sports in Illinois
As the preferred energy choice of the Chicago Blackhawks and Chicago Bulls, Constellation has been the official energy provider of the Chicago United Center since 2011. It's why we believe in helping home-team fans save energy each season by hosting the Go Green Games, and support Illinois energy users by donating Green-e Energy Certified Renewable Energy Certificates (RECs) each and every game day.
Constellation is proud to power the United Center and the Chicago Bulls and Chicago Blackhawks practice facilities.

Switching Illinois Energy Suppliers
In Illinois, utility companies used to be the only option for energy users — the utility controlled delivery, pricing and maintenance. Today, you can choose the best Illinois energy supplier for you meaning it's easy to compare electricity, natural gas, and renewable electric plans near you and select the best rate and plan for your needs.
What does energy choice mean? 
Retail energy companies in Illinois compete for your business, which can result in reduced energy costs, better customer service, more innovative energy solutions, and energy plans to fit your budget. For example, Constellation offers:
no sign-up fees 
exceptional customer service 
a variety of fixed-rate electric and natural gas plans
Understanding Energy Suppliers in Illinois vs. Utility Companies
Utilities companies deliver natural gas to your home. In Illinois, this means your utility — which many customers refer to as light and power companies — owns the power lines and gas pipelines which send energy to you to power your home.
What is an energy supplier?
Energy suppliers set the rate you pay for energy and determine where your energy comes from. The right to choose among Illinois energy suppliers gives you more control over your budget by expanding your home energy options. Energy suppliers in Illinois can also offer fixed-rate plans, so you know what energy rate you'll be paying every month, ahead of time.
Constellation is an Illinois energy supplier, which means that we aren't the utility company that delivers natural gas to your home, but the one who sets your rate and contract term. As your energy supplier in Illinois, we provide you with customized electric plans, competitive Illinois natural gas rates, and exceptional customer service!
How to Pay Your Energy Bill Online
To pay your energy bill online, select your local Illinois energy company below:
Report a Power Outage in Your Area
How to Report a Natural Gas Emergency
If you smell gas, get out of the area, and call your local Illinois utility company immediately.
If you have any questions regarding participation in Illinois' Net Metering program as a Constellation customer, please contact MMOPSMid-Continent@exeloncorp.com. Or, if you are ready to begin, please return the completed forms below:
Illinois Energy Resources

Ready to switch Illinois energy suppliers?
Enter your zip in IL below, and a promo code if applicable, to compare natural gas and electric rates in your area.