Bundle an Air Conditioning and Heating Protection Plan with Your Electricity
If you live in Dallas or Houston, get two products for one fixed rate!
Pick the Bundle That Works for You
We offer three levels of Electricity + HVAC protection plans for Houston and Dallas residents.
Have more questions? Check out our FAQ section
A/C Protect Plus Plan
Fixed Rate
A/C and Furnace Protection
A/C System Monitoring
Water Heater Coverage
Signup Online for Your Electricity & HVAC Bundle
It's as easy as 1-2-3!
1. Enter Your Zip Code
Your zip code will be used to determine the available plans in your area.
2. View Rates & Plans
Rates depend on the plan level you choose and your area's pricing.
3. Pick a Plan for Your Budget
Select one of our A/C bundled protection plans to make sure you're covered.

View Residential Bundle Plans
Residential Plans
Provide your zip code to see rates in your area:
For all covered parts and labor*
Priority service scheduling

Protect Your Home & Wallet
Unforeseen repair costs can add up quickly. Bundle your fixed-rate electricity plan with home service protection to keep surprising repair bills from racking up. Pick the plan level that offers the system repair coverage to fit your needs.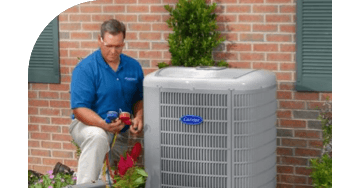 Average Cost to Replace an A/C Unit:
$4,800-$10,000**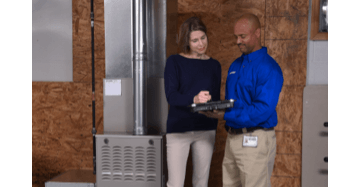 Average Cost to Replace a Furnace:
$2,000-$6,000**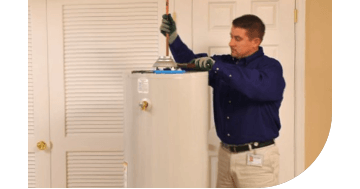 Average Cost to Replace a Water Heater:
$2,000-$4,000**
Trusted By Our Customers for Decades
Residential Customers Say
"Great pricing. They offer A/C protection to homeowners which is great ... it gives you peace of mind your A/C unit will be covered during the hot summer months." - John K., Houston
Leading Energy Provider
in Texas
Constellation is a leading retail energy provider for residential electricity plans.
Our Reputation is
Superior Service
Rest assured that every technician is screened and certified to make repairs.
When you sign up for an electricity + A/C bundled plan from Constellation, you'll get these great benefits:
$0 for covered parts & labor
$0 trip fee
100% coverage on A/C parts under your plan
$0 deductible or co-pay. Pay nothing out of pocket for covered A/C parts & labor, up to $2,000 per contract year.
No pre-inspections*
Emergency service available 24/7
Unlimited service calls and priority service scheduling
Annual system efficiency tune-up**
HVAC system diagnostics+
One bill, one price
* Constellation reserves the right to inspect and approve any equipment before issuing a new service plan (heat pumps and central air conditioners must be inspected before coverage can occur). We will waive this inspection if the equipment is currently under manufacturer's warranty or if this plan is a continuation of an existing plan issued by Constellation. Any inspections will be performed at our regular schedule of charges.
**Available with select plans
+Your Smart Meter Texas™ usage data and address will be shared with a third party to perform the HVAC system diagnostics.
Currently, we offer A/C protection plans bundled with electricity rates in both Dallas and the Greater Houston area.
The A/C Protect plan provides A/C protection and HVAC system diagnostics in addition to your fixed-rate electricity plan.
With the A/C Protect Plus plan, you get everything included with the A/C Protect plan as well as Furnace and Water Heater Coverage.
The A/C Protect Premier plan offers everything from both the A/C Protect and A/C Protect Plus plans along with a free annual HVAC tune-up and In-Home Electrical Coverage.
Capacitors
Compressor contactor
Circuit boards
Fan blade
Fan motor
Shader valves & service caps
Transformer
Thermostat and exposed wiring
While some parts may be covered under the A/C manufacturer's warranty, Constellation will handle the repair, and our plans cover the labor on the parts below*:
Accumulator
Compressor
Connecting refrigerant lines
Filter / Driers
Indoor & outdoor coils
Metering devices
Reversing valves
*Covered only under manufacturer's warranty
At this time, adding freon is not included in the plan.
Our A/C protection plans include unlimited service calls; our A/C Protect Premier plan also includes a free annual HVAC tune-up.
We have plans that cover one (1) or two (2) units. If you have more than two units, you will need to contact our home services team to inquire about additional coverage. Call 844-823-4663 to speak with a home services representative.
Your A/C protection plan offers coverage through the length of your contract. For example, if you sign up for a 12-month electricity supply rate and A/C protection bundle, your A/C protection plan would end when your electricity supply rate contract expires (12 months).
The A/C protection coverage will be canceled if you roll over to a variable rate plan.
Depending on where you currently live and where you're moving to, you may be able to transfer your service. However, you cannot add on a home services plan to your already existing electricity supply plan. You would need to sign up for a new plan that includes both an electricity supply rate bundled with an A/C protection plan.
Your current plan is transferable as long as the new address and location is in an eligible service area.
The home services coverage, including protection for your A/C system, will take effect on the same day as electricity service begins.
Customers on a variable rate plan can switch to a fixed-rate electricity-A/C bundle plan by calling our Customer Care team at 888-900-7052.
If you are a current Constellation customer on a fixed-rate electricity plan, you can switch to an electricity-A/C bundle plan when your current contract term ends.
Usage data is analyzed monthly and based on the data a probable score is generated noting if there is inefficiency occurring within the unit. The inefficiency algorithm looks at run time patterns, as well as a comparison of your home's A/C usage against other homes in the area. If there is a confidence interval of approximately 90% that there is an issue, our home services team reaches out to you. First, they will ask you a short series of self-diagnosis questions to help determine what the problem may be. If the issue appears to be mechanical, our home services team will work with you to schedule an inspection.
When you sign up for the A/C Protect Premier Plan, you get in-home electric coverage, which covers switches, receptacles, light fixture repairs and more.
When you sign up for a bundled electricity and A/C protection plan from Constellation, you're also eligible for these additional discounts:
10% off any heating and air conditioning full system replacement (up to $500)
10% off any water heater replacement (up to $100)
15% discount on your annual efficiency tune-up
Sign up online and select our bundled A/C protection plan to make sure you're covered.
You can schedule your appointment online; we'll send you a local, certified A/C repair technician from our network.