How to Choose an Energy Supplier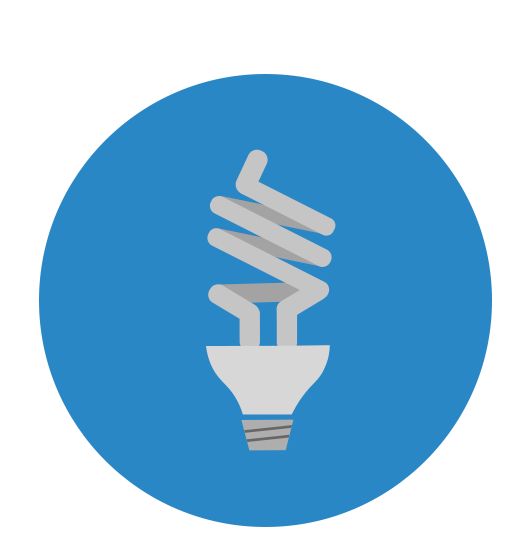 How to Choose an Energy Supplier
Choosing a new energy supplier is easy! Competitive energy markets provide many benefits to you as a consumer, giving you the power to choose the energy supplier that fits your needs. But when it's time to choose an energy supplier, you might feel overwhelmed by all of the options. Your energy supplier is responsible for managing the rates you pay for your energy supply, so it's important to do your research before making a decision.
Constellation is here to help! We want to help you understand what to look for in an energy supplier so you can be confident if you choose to switch energy suppliers. We are also here to make sure you feel welcomed as a part of our family if you choose to sign-up with Constellation.

Looking for a new energy supplier? Find fixed-rate plans in your area:
What Should I Look for When Choosing an Energy Supplier?
Making the switch to a new energy supplier is simple, but looking for the right one can be quite a task. Here are the five main things to consider when choosing a new energy supplier:
Check that the energy supplier serves, and it's licensed, in your state. Natural gas, electric, solar, or renewable? Know what energy your home will need, and see if the supplier offers that energy source within your state. Also, find out if the price includes a state sales tax or any other taxes, charges or fees. If the supplier is presenting the information to you clearly, this information should be readily available.

Analyze your current costs. When you understand the cost of energy for your home or small business, you will be better prepared to choose a new energy supplier that will meet your needs. Look at what you've been spending. Before reviewing other suppliers' prices, pull out a recent statement from your local utility or current competitive supplier. Review your bill to see how much you have been paying for electric and natural gas supply.

Consider the supplier's history. Constellation is a subsidiary of Exelon, an energy corporation trusted by energy users all over the country. Is the competitive supplier you are considering well established? Do they have a license to serve your state? If the supplier is licensed to serve your state, the license number should be easy to find at your state utility commission.

Look for reputable customer service. Look for a company that offers great customer service and promptly replies to questions. Ask your friends on Facebook or other social media if they use a particular supplier and how they like the service, or follow the company on social media and look at historical trends to see if there are any consistent complaints.

Exercise your power to choose. Research and find rates that will fit your budget from a company that you can rely on. Learn what your potential savings could be when switching energy suppliers. Carefully review pricing and plans as well as the terms and conditions of the plan you are considering.


Find the right rates that work for your budget and switch to Constellation:

Residential Plans
Provide your zip code and/or promo code to compare rates in your area
How Does the Process for Switching Energy Suppliers Work?
Keep in mind that state regulations may vary, but if you're ready to switch to a new energy supplier, signing up for the new plan should be all you have to do. Once you enroll, you'll receive service under the terms and conditions of the Agreement you choose from your new energy supplier.
When I choose a new energy supplier, what changes?
Your rate - Energy choice allows you to pursue pricing options and plans that may be different than what your supplier or utility is currently offering.
Your customer service - You may also experience improved customer service when you choose a new energy supplier.
What stays the same?
Your energy service - There will be no interruption in your electricity or natural gas service.
The energy equipment - Service components such as wires, pipelines, meters, and transformers will remain where they are. Physical modifications are not required because your energy is delivered through the same transmission and distribution system owned and operated by your utility.
The energy delivery - Your local utility will continue to be responsible for delivering electricity and natural gas and charges for your delivery services will remain the same.
Your bill - Different utility service areas may vary, but you may still receive one bill from your utility. Your bill will include Constellation's supply charges and the utility's delivery charges.
The upkeep - Your utility will continue to service all equipment - such as meters, wires, and pipelines - as well as respond to any power outages.

How Do I Switch Energy Suppliers?
Once you understand what to look for in an energy supplier, it's time to make the switch. Simply select the Constellation rate and contract term you want and proceed with the sign up process. We'll take care of the rest. You'll have no service interruptions or unexpected fees. Take advantage of your power to choose, and choose an energy supplier who is the best choice for your needs.