What Is a Free Nights & Weekends Plan?
What Is a Free Nights & Weekends Plan?
In Texas, many energy companies offer plans that include free nights and/or weekends. These plans charge a higher electricity rate during the day and customers pay nothing for energy used during nights and weekends. Although these plans may seem like a good option, there are many factors to consider before selecting a free night and weekend energy plan.
Many people were previously leaving their home every weekday for work or school. That meant most of their energy usage occurred at night or over the weekend. However, recently many office jobs have turned into work from home jobs, and schools across the country are implementing virtual learning. With these changes, our energy usage habits have shifted. Residential customers are now more likely to be running their air conditioning systems all day, using their kitchen appliances more frequently, and continuously powering electronics like laptops and TVs. This additional power usage during expensive daytime hours can mean that a free nights and weekends plan is no longer beneficial to the family budget. 
How do free night and weekend plans work?
When you sign up for a free night and weekend electricity plan, a smart meter monitors your energy usage by time of day. The plan details will state when electricity is free, often between the hours of 8 p.m. and 6 a.m., with weekends starting and ending at the same times.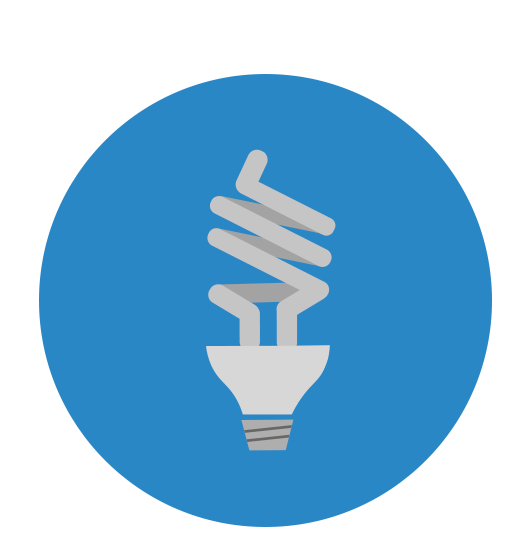 The reasons why electricity companies offer free night and weekend energy plans
Businesses use a tremendous amount of power — much more than a typical household. Most operate during weekdays, which increases demand during those times. Companies often shut down or reduce usage at night and on the weekends. This uneven demand can create peaks that put stress on the power grid during the workday. And it increases the cost of power at those times.
On the other hand, the grid has more than enough capacity at night and on weekends. If unused, that capacity is wasted. So by giving you and other customers an incentive to shift electricity use to off-peak times, the electricity grid is better able to deliver electricity reliably.
Are free nights and weekend electricity plans worth it?

Do free night and weekend electricity plans really help customers save? It depends on when you're home and how much electricity you use during peak hours. Keep in mind recent lifestyle shifts and consider whether your energy usage has increased during daytime hours. If you're unsure whether free night and weekend electricity plans are worth it, you could track energy use rates to see if you'd have to make a major lifestyle change to really save.
You can take advantage of energy savings by running power-hungry appliances — like washing machines, dryers and dishwashers — during off-peak hours. However, these tips are relevant for everyone, on any energy plan. Using heat-generating appliances during the evening or early in the morning will help reduce the strain on your air conditioning system and help it to run more efficiently.  
Who can benefit from free night and weekend electricity
If you have kids at home during the day playing computer games or you work from home, you'd be a heavy user of power during the day, when demand and prices are high. If you've recently begun working from home, you likely noticed an impact to your monthly energy bill and would fall into this category. Free nights and weekends may not be enough to offset the cost of energy during daytime hours.
Free night and weekend electricity plans could be a benefit if you leave home Monday through Friday to work a 9-to-5 job and mostly spend time at home on Saturday and Sunday. Or perhaps you travel during the week and are mostly home on weekends. In those cases, free night and weekend electricity could be worth it. The savings are only real if your energy patterns match the plan.
Considerations before starting your plan
Take the time to look at recent energy bills and track your electricity use before making a decision. You'll also want to know the details of your plan, including:
Any cancellation fees
The length of your contract period
Whether your new daytime rates would be higher under your free nights and weekend energy plan
Other energy options
You might find that free night and weekend electricity plans won't work for you. But that doesn't mean you're out of options for saving money. How to choose your energy plan depends very much on your lifestyle, habits and the trade-offs you're willing to make.
The key is to understand your energy options and then choose a plan that fits your energy patterns. You may want one of the following common energy plans:
Fixed-rate plans guarantee the price of energy you'll pay for the length of your contract.
Variable-rate plans charge you a price that varies based on different factors or at the discretion of the retail provider.
Indexed prices connect the price you pay to an index, like an energy futures market.
Prepaid plans work by you agreeing to buy a certain amount of energy in advance.
Smart-meter plans allow your power company to remotely control when and for how long major appliances like your air conditioner work.
The importance of choosing the right energy supplier
A growing number of states have made all or part of their energy markets competitive, opening up choice for their consumers. If you're lucky enough to live in these states, it pays to research energy providers. Your decision will depend on your answer to these questions:
What kind of energy do you need?
How does each provider source power?
What are your current usage patterns and costs?
How do the supplier's plans and contracts compare with competitors?
What's the supplier's background? Are they licensed? Do they get high ratings from customers?
What kind of customer service do they provide? It may not be worth it if your low-cost provider also has low standards of service.
After looking over your energy bill and weighing the pros and cons, you may find that free night and weekend plans may not be the right plan for you. With companies extending work from home policies, cancelled summer camps and school districts opting for virtual learning this fall, increased daytime home energy usage is a factor to consider for the foreseeable future. With these changes to your daytime energy usage, a night and weekend plan may not be the right fit.
A fixed supply rate means never having to watch the clock before running the dishwasher or turning down the A/C. Constellation offers fixed supply rate energy plans that allow customers to pay the same rate, 24/7.  Compare electricity plans in Texas or look for energy plans by zip code.