Unforeseen Business Costs

5 Unforeseen Costs of Growing a Small Business
You're used to the monthly cost of operating a small business, but what happens when your company is ready to grow? There are almost 28 billion small businesses in the US, with about 22 million of them owned and operated by just one person. With so much opportunity, don't let surprise business costs or energy costs get in the way of growing your small business.
What are some of the biggest unforeseen costs when operating a small business?
1. Location & Energy Costs
When businesses grow, so does the need for space. Business expansion can be an exciting time, but small business costs add up quick. Be sure to take into consideration the true needs of your company before expanding beyond your capabilities.
Where does your small business need to be located?
Consider whether you need pricey retail space for high foot traffic versus quieter office space located off-the-beaten-path or a climate-controlled warehouse close to a major highway. The location you choose and size of the space will significantly impact both business and energy costs.
With businesses like restaurants and boutiques, in addition to location planning, look carefully at:
Your lease period versus the potential growth of your small business.
Some companies seem to grow quickly overnight while others thrive for decades with slow expansion. Consider your anticipated rate of growth when you sign-up for a lease and negotiate potential out-clauses, protections to maintain the space, or expansion options into the same or neighboring locations for the future.
Whether utility and maintenance costs are included in your lease.
From electricity to ceiling repairs, or property taxes to HVAC units, costs and maintenance responsibilities included in leases can vary. This also means that your energy costs will vary from month to month! As a tenant operating a small business, it's good to know if your landlord is using a variable-rate or a fixed-rate energy plan. If your landlord has a fixed-rate plan, you'll have a better understanding of and ability to budget for your monthly expenses.
For a better understanding of leases and what each business owner has to pay for under each, including energy costs, here is a list of common leases:
Which costs are the responsibility of the small business owner for each lease type?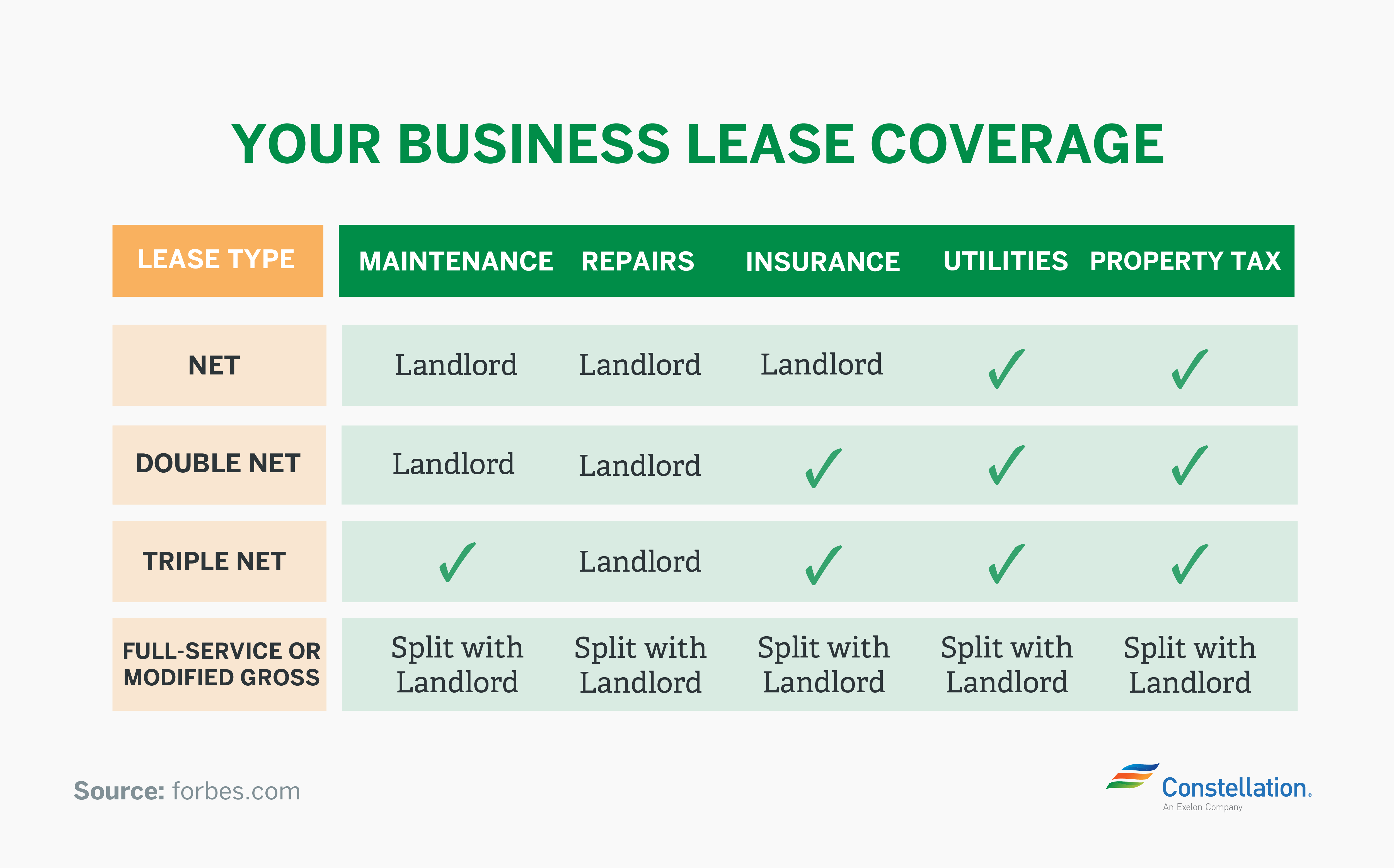 What new business costs do you need to consider for equipment?
Many businesses rely on electronic equipment to deliver goods, maintain records, operate services, and much more. You'll need to decide how growing your small business increases the amount of equipment you need to operate in your new space. You may also want to switch electronic equipment. For example, computers are commonplace in most workspaces, and many companies are switching from desktops to laptops to accommodate more flexible and remote work environments. If you're worried about computer energy use, consider this: laptop computers use a whopping 80% less electricity than desktop computers.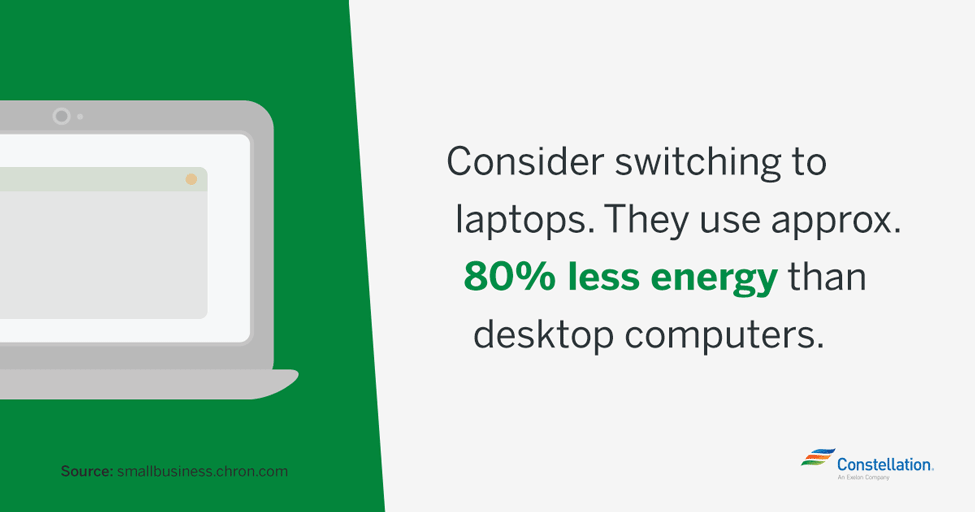 Moving into a newer or bigger space also calls for reevaluating your security needs. If a regular door lock just doesn't cut it anymore, a security system will give you peace of mind. There are many business security systems, with services like video surveillance, hardware warranties, and more. The level of security you choose will affect what you pay, and the associated energy costs may increase accordingly, so pick a plan with your monthly budget in mind.
2. Professional Service Fees
Growing a small business means you have more professional service fees and business costs, like pest control, to consider!
Professional services like attorneys, accountants, and outsourced HR can get expensive, but the cost of not having them can be far greater in the long-run. Many small business owners will allocate more budget to professional services knowing this will help free up their time to deal with growing and operating their small business.
Another unexpected hassle, and potentially disastrous problem if not taken care of immediately, is pest control. There are many natural DIY ways to prevent these critters from finding a home in your business, but if the problem persists, hiring a pest control professional is a wise choice.
3. Employees
Keeping up with every task in a business can get burdensome and lonely. It may be time to hire your first employee or more team members if you already have employees and/or contractors. Before you hire, consider how these small business costs factor into your decision:
More employees lead to higher overhead. Every new hire will cost more than their base salary or hourly rate--you'll have to account for the time it takes you to train them, professional development fees, any equipment they'll need, additional energy costs, workers compensation insurance, taxes, payroll costs, and the cost of your time. Before you hire, do the math to make sure you can cover the significant costs that come with each additional team member.

Building office culture can be pricey. Many small businesses are focusing more on developing culture that reflects their values and mission while making employees feel purpose in the work they do. Creating this purpose-driven culture can be as cost efficient as communicating the company mission and values to all employees during the interview and hiring process, or it can also be an unforeseen business cost. Expenses like work outings, team lunches, employee rewards, and health and wellness benefits for employees can add up to a large bill. Consider how using these might be necessary to operating a small business and if they will positively affect your workplace culture.
4.  Insurance
If a lawsuit is not on your business's to-do list, premises and liability insurance should be one of your top priorities. Small business owners want to create a safe environment for anyone entering their businesses, but accidents happen and small business costs associated with legal fees can add up. If you have a landlord, they may take some legal responsibility for an injury, but more often than not, the fault will fall on your business.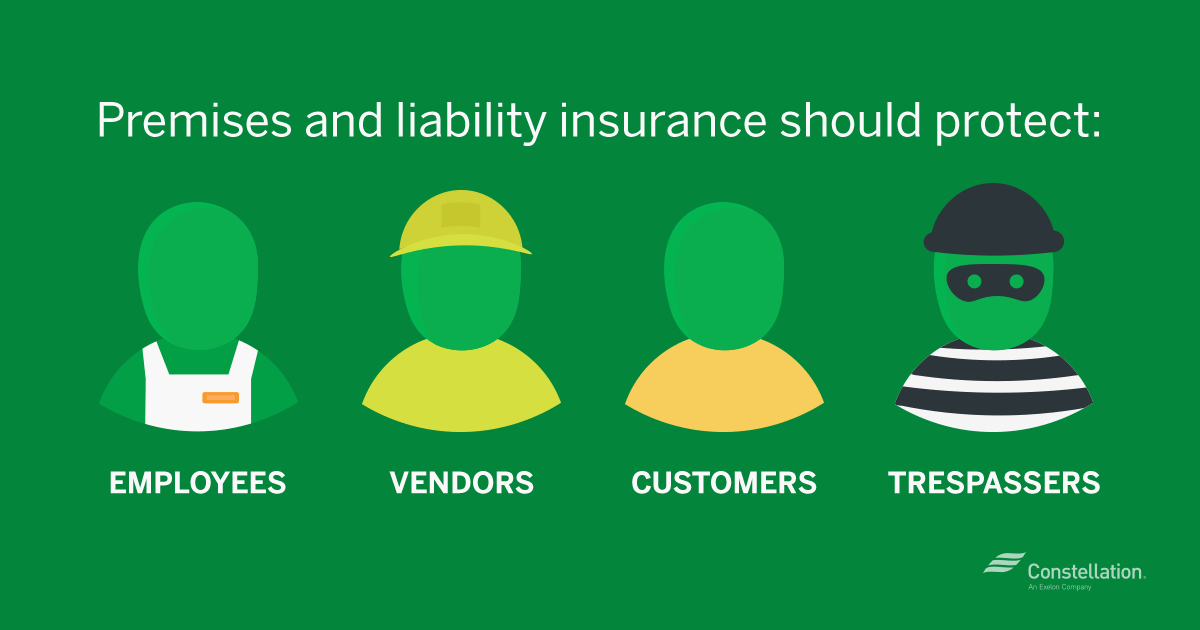 Who should your small business insurance protect?
Employees
Customers
Next-door neighbors
Vendors
Solicitors
Trespassers (Yes, even trespassers)
There are also other small business insurance policies to consider, such as:
Product liability insurance
Professional liability insurance
Commercial property insurance
Home-based business insurance
Here is more information on types of small business insurance.
5. Operational Equipment Maintenance & Repairs
No matter what your small business is, at some point you'll have to repair or replace your equipment, whether it's printers, photo copiers, machinery, kitchen equipment, or more. When these unexpected business costs hit they can cripple your productivity and your balance sheet! A surprise repair can be avoided by following a maintenance schedule for your business's equipment. Sometimes, preventative servicing still doesn't do the trick for severe breaks, so keep an emergency fund for unexpected repair costs.
Operating a small business is stressful when things go as planned--don't let unforeseen costs get in the way of growing your small business.
What are some of the unexpected small business costs you've experienced or witnessed before? Comment below to share your wisdom!