Explore Electric Prices & Rates in Delaware
Enter your zip code to search for electricty plans in Delaware:
Delaware Sustainable Energy Options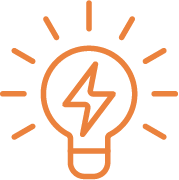 Electricity Plans
Protect your budget with fixed-rate electricity plans. Choose the best electricity plan for your home based on our current Delaware electric supplier rates, services and terms.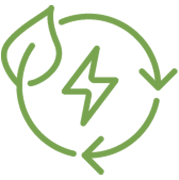 Renewable Electric Plans
In Delaware, you can support sustainable efforts and switch to renewable energy. Enter your zip code to find fixed-rate plans that are sourced by 100% national wind and/or solar power for
your home.
We Have the Power to Connect You to
Your Home
Protect what you cherish most with Constellation Connect. Our smart home security system brings your home together so you can control all your smart devices, like your thermostat, lights or voice-controlled speakers, from the Constellation Connect app. With $0 activation fees and no contracts, you can start managing your energy and looking after what matters most to you today.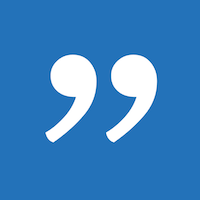 The Benefits of Choosing Constellation
Compare energy rates and plans and choose the best option for your needs knowing that as a leading retail electricity provider in Delaware, all of our energy plans include the following benefits:
1. Hassle-free switching with no service interruptions
You can compare Delaware electric rates and switch who your home energy comes from, hassle-free and with no interruption to your service.
2. A quick and easy sign-up process
Our sign-up process is simple and straightforward, and can be completed in a matter of minutes.
 
3. Fixed-rate energy plans
Constellation is a trusted energy company with no hidden fees and a variety of electric plans in Delaware to fit your life and budget.
4. Exceptional customer service
Our customer service team will help you with any questions you have with personal and timely responses.
Customers across Delaware are happy with Constellation's services; however, if you change your mind, we have a 90-day guarantee+.

When you join the Constellation family, you can: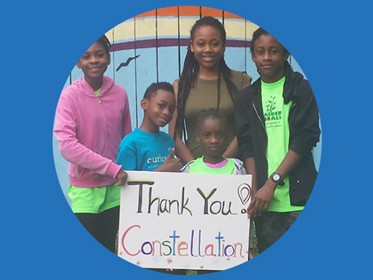 Support Great Causes

Constellation customers can nominate local Delaware causes they care about to receive small grants (up to $500) through our Community Champions program. So far, Constellation has donated over $400,000 to non-profit groups across the country!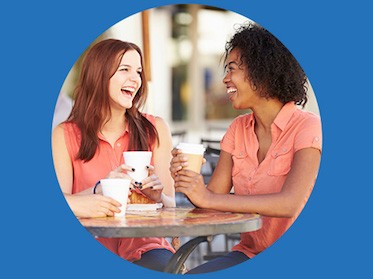 Refer a Friend for Extra $
With Constellation's Refer a Friend program (RAF), you can pass on energy savings! If you refer a friend and they sign-up for Constellation's service, you'll receive a $50 gift card* – and so will your friend. You can tell your friends and share to earn rewards today.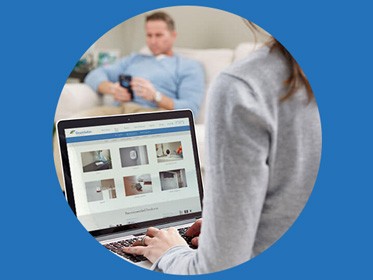 Shop to Save Money & Energy 
When you choose energy-efficient products, you can lower your energy consumption, conserve water, and you may even see financial savings. Find energy-efficient products in our store, and get free shipping on all orders!

Switching Delaware Energy Suppliers
In Delaware, electric utilities used to be the only option for energy users — the utility company controlled delivery, pricing and maintenance. Today, you can choose the best Delaware electricity supplier for you, meaning it's easy to compare electric plans near you and select the best rate and plan for your needs.
What does energy choice mean? 
Retail electricity suppliers in Delaware compete for your business, which can result in reduced energy costs, better customer service, more innovative energy solutions, and energy plans that fit your budget. For example, Constellation offers electricity plans to Delaware residents with:
no sign-up fees 
exceptional customer service 
a variety of fixed-rate energy plans
Understanding Delaware Energy Suppliers vs. Utility Companies
Utility companies deliver electricity to your home. In Delaware, this means your utility — which many customers refer to as light and power companies — owns the power lines that deliver energy to you to serve your home.
What is an energy supplier?
Energy suppliers let you pick and set the rate you pay for energy. The right to choose among Delaware electricity suppliers gives you more control over your budget by providing you with more home energy options. Delaware electric suppliers can also offer fixed-rate plans, so you know what energy rate you'll be paying every month.
Constellation is an electricity supplier in Delaware, which means that we aren't the utility company that delivers electricity to your home, but the one who sets your rate and contract term. As your retail electric supplier in Delaware, we provide you with customized energy plans, competitive Delaware electric rates, and exceptional customer service!
Information for Constellation Customers & Delaware Residents

Constellation also serves residents in Texas, Georgia, Connecticut, Illinois, Indiana, Massachusetts, Maryland, Michigan, Nebraska, New Jersey, Ohio, Pennsylvania, Virginia, Wyoming and Washington D.C.

*Only new customer successful enrollments with Constellation, except in Connecticut and Illinois. Cards are issued by Virtual Rewards Center. Valid email address required for receipt of gift card. Gift cards will not have cash access. For any questions about your gift card, call our customer care team at 1-855-465-1244. The listed merchants are in no way affiliated with Constellation nor are the listed merchants to be considered sponsors or co-sponsors of this program. Use of merchant names and/or logos is by the permission of each respective merchant and all trademarks are the property of their respective owners. Terms and conditions are applied to gift cards/certificates. Please see the merchant gift card/gift certificate for additional terms and conditions, which are subject to change at merchant's sole discretion. Constellation will share your name and email address with Virtual Reward Center for reward fulfillment only. Reward link expires in 3 months.
+90-Day Guarantee Period. You may terminate this Contract without incurring an early termination fee during the 90 days following your enrollment date (the Guarantee Period) by notifying us in writing or by calling our customer care center at 1-855-465-1244. Upon your termination during the Guarantee Period we will return you to being supplied by the Utility at your next available meter read date, or if you are a customer in the Atlanta Gas Light area your service will continue with Constellation until you complete a switch to your selected marketer, and you will remain responsible for payment for any energy related costs and charges incurred under this Contract through such meter read or termination date. Not applicable in Texas. Not applicable in Connecticut or Illinois where residential customers are never charged an early termination fee.