Explore Electricity Plans in Houston
Enter your zip code to search for fixed-rate electric plans in Houston:
---
Fixed-Rate Electricity Plans
Protect your budget with fixed-rate energy plans. You can select your home electricity plan based on current Houston retail electric provider rates and terms.
Renewable Electric Plans
Support sustainable energy efforts while locking in a fixed-rate electricity plan. You can use renewable energy certificates to match your electricity usage through Constellation's renewable energy plans in Houston. 
Bundle Your Houston Electricity Rate with an A/C Protection Plan
During a hot summer day in Houston, the last thing you need is a broken A/C with unexpected repair costs, or worse, a replacement. In addition to being an electricity provider in the Houston area, Constellation offers home service plans to keep you protected and cool when it counts. With an A/C protection plan, a certified, Houston-based technician will be sent to your home to repair your equipment — at no cost to you.
We Have the Power to Connect You to
Your Home
Protect what you cherish most with Constellation Connect. Our smart home security system brings your home together so you can control all your smart devices, like your thermostat, lights or voice-controlled speakers, from the Constellation Connect app. With $0 activation fees and no contracts, you can start managing your energy and looking after what matters most to you today.
Why Houstonians Choose Constellation as Their Electric Provider
Constellation is a leading energy provider in Houston, Texas for electric residential energy plans.
Frequently Asked Questions about Houston Energy Plans
Constellation is a retail electric provider in Houston that purchases electricity from producers (also known as generation companies) and sells it to customers. We're an electric company in the sense that we sell retail electricity, but Constellation doesn't generate power.
Power companies traditionally bill customers based on the amount of electricity used over a given time period. Such a process can make it difficult to estimate your energy costs from one month to the next. With a fixed-rate electricity plan from Constellation, you pay the same supply rate for the duration of your contract. Locking in energy rates can help you budget by protecting against periods of high demand, like a hot Houston summer, that could cause energy prices to go up.
No, it's easy to switch electric companies. You won't experience any service interruptions. In fact, the only thing you may notice is a lower energy bill!
Prior to competition, Houston residents had to purchase their electricity directly from the local utility, which was usually the only choice in town. Energy deregulation made it possible for Houstonians to buy power from a retail electric provider, which competes with other suppliers to offer the best electricity rates in Houston.
Additional Information & Resources
Constellation Gives Back
Constellation has donated $104,331 to 220 groups in Texas alone! Constellation customers can nominate local causes they care about to receive small grants ($500) through our Community Champions program.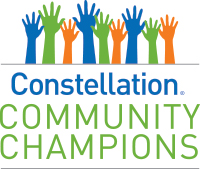 Community Champions
Through Constellation's Community Champions program, our customers can apply for small grants (up to $500) from Constellation for causes that are important to their community. Since the program's inception in 2013, Constellation has given more than $400,000 in grants.



Candlelighters® Childhood Cancer Family Alliance
For more than 20 years, Candlelighters has supported the needs of families facing childhood cancer. In 2018, Houston-based Constellation employees raised over $20,000 to support childhood cancer patients and their families. Constellation matched each dollar raised.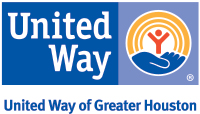 United Way of Greater Houston
Constellation raised nearly $60,000 during the annual employee giving campaign in 2014, with their dollars designated to the local causes most important to them and matched by a Constellation contribution of over $25,000 to United Way of Greater Houston.

E2 Energy to Educate
Through the E2 Energy to Educate grant program, Constellation offers students in grades 6-12 and college opportunities to experience problem-solving today's and tomorrow's energy challenges. 

Houston Food Bank
Constellation hosts an annual canned food drive each holiday season to support the Houston Food Bank, a non-profit organization that feeds 865,000 hungry people each year.

Houston Habitat for Humanity
Over 125 Texas-based Constellation employees work together each year to construct homes, clean up neighborhoods, install irrigation piping, and more as part of their volunteer project with Habitat for Humanity in Houston.
Learn More About Energy Choice in Houston
Looking to switch Houston electricity providers? Moving to Houston and need power? Learn all you need to know about energy choice, electric plans & Houston electricity rates to make a wise choice in our Texas Electricity Guide.
Hurricane Preparedness in Houston
Preparing for a hurricane can be anxiety-inducing and confusing. We put together a checklist to make the process of preparing your home and business for a hurricane easier.
Get your customized hurricane preparedness checklist here.