Compare Natural Gas Pricing & Rates in Georgia
Shop Customized Energy Plans in Georgia
Constellation's Natural Gas Plans for Georgia Residents
You have the opportunity to choose your natural gas supplier in Georgia areas serviced by Atlanta Gas Light. This means you can compare Georgia natural gas rates to find the one that best suits your energy needs. And, that's where Constellation comes in!
Choose from the Best Natural Gas Fixed-Rate Plans in Georgia
By switching to Constellation, you can better manage your energy usage and find the fixed-rate natural gas plan and price that best fits your budget. Over 75,000 people have chosen us as their natural gas supplier in Georgia. When you join the Constellation family, you're choosing a Georgia natural gas supplier that gives you access to excellent customer service, some of the best competitive fixed-rate natural gas plans, and opportunities to give back to your community.

Find Georgia Natural Gas Plans by City
Constellation is proud to be a leading natural gas provider, rated the #1 Natural Gas Provider by Georgia Gas Savings. We have the power to connect communities in Georgia with flexible energy solutions including:
Cumming
Duluth
Macon
Marietta
Sandy Springs
Search for the best fixed-rate plans in your area using your zip code:
Service Plans for Atlanta Homeowners
When your A/C goes out or your hot shower turns into an ice cold one, it seems to happen at the most inconvenient times. With a home service plan from Constellation, Atlanta homeowners can now protect your budget from unexpected repair expenses.
In serviceable areas in metro Atlanta, all homeowners who sign up for a natural gas plan with Constellation will receive water heater coverage at no additional cost. We also offer the flexibility to upgrade to Constellation's Protect Plus or Protect Premier plans for extra coverage for your air conditioning and heating systems and in-home electrical lines.
We Have the Power to Connect You with Home Security Solutions
Protect what you cherish most with 24/7 monitoring by Constellation Connect. Our smart home security system connects to your home so you can control all your smart devices, like your thermostat or voice-controlled speakers. With $0 activation fees and no contracts, you can start protecting what matters most to you today.
What People Are Saying About Constellation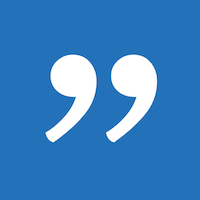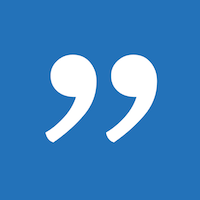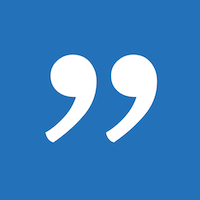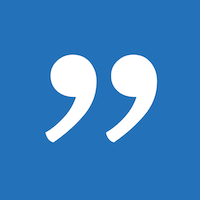 The Benefits of Choosing Constellation
When you choose Constellation, you can compare natural gas and energy rates and plans and choose the best option for your needs. As a leading natural gas provider in Georgia, all of our natural gas plans include the following benefits:
1. Hassle-free switching with no service interruptions
You can compare natural gas plans in Georgia and switch energy providers, hassle-free and with no interruption to your service.
2. A quick and easy sign-up process
Our sign-up process is simple and straightforward, and can be completed in a matter of minutes.
3. Fixed-rate energy plans
Constellation is a trusted energy company with no hidden fees and a variety of natural gas plans, including fixed-rate plans, in Georgia to fit your life and budget.
4. Exceptional customer service
Our customer service team will help you with any questions you have related to natural gas rates and plans with personal and timely responses.  
Enter your zip code in GA below, and a promo code if applicable, to compare natural gas rates in your area.
Constellation Gives Back in Georgia
Constellation has joined together with Hands on Atlanta as a Presenting Sponsor of the Parent U program, an initiative promoting family support and self-sufficiency. Through Constellation's donation of $150,000, over the next three years Hands On Atlanta will launch Parent U, which will provide tools and resources to help empower parents/caregivers in underserved communities.
Hands On Atlanta helps individuals, families, corporate and community groups strengthen Greater Atlanta through service at more than 400 nonprofit organizations and schools. And it gets even better: As the number of Constellation customers in Greater Atlanta grows, so will Constellation's contributions to Hands On Atlanta.

When you join the Constellation family, you can:

Support Great Causes

Constellation has donated $82,847 to 172 groups in Georgia alone! Constellation customers can nominate local causes they care about to receive small grants (up to $500) through our Community Champions program.
Refer a Friend for Extra $
With Constellation's Refer a Friend program (RAF), you can pass on energy savings! If you refer a friend and they sign-up for Constellation's service, you'll receive a $50 gift card* – and so will your friend. You can tell your friends and share to earn rewards today.
Shop to Save Money & Energy 
When you choose energy-efficient products, you can lower your energy consumption, conserve water, and you may even see financial savings. Find energy-efficient products in our store and get free shipping on all orders!
Customers across the country are happy with Constellation's services; however, if you change your mind, we have a 90-day guarantee.

Switching Georgia Natural Gas Suppliers
In Georgia, utility companies used to be the only option for energy users — the utility controlled delivery, pricing and maintenance. Today, you can choose the best Georgia natural gas rate for you, meaning it's easy to compare natural gas plans in Georgia and select the best rate, plan and price for your needs.
What does energy choice mean? 
Retail natural gas companies in Georgia compete for your business, which can result in reduced energy costs, better customer service, more innovative natural gas solutions, and energy plans to fit your budget. For example, Constellation offers natural gas plans to Georgia residents with:
no sign-up fees, 
exceptional customer service, 
and a variety of fixed-rate natural gas plans.
To learn more about energy choice, click here.
What is the Difference Between Energy Suppliers and Utility Companies?
Utilities deliver natural gas to your home. In Georgia, this means your utility owns the transmission pipelines which deliver natural gas to you to serve your home and handle any potential emergencies that might occur. 
Energy suppliers, like Constellation, let you pick and set the rate you pay for energy. As your energy supplier, Constellation will provide you with customized plans, competitive Georgia natural gas rates, and exceptional customer service! Learn more about energy suppliers vs. utility.
How to Pay Your Georgia Natural Gas Bill Online
In Georgia, residents can pay their natural gas bill directly through Constellation. Log in to your My Constellation account to pay your bill, change your profile information or view your payment history.
If you're a new user, follow the link below, enter your preferred email address, click "Submit" and follow the steps to create a new account. 
How to Report a Natural Gas Emergency
Natural gas emergencies require quick action to protect all involved. If you smell gas, get out of the area, and call your local utility immediately.
Who to call in case of a natural gas emergency:

Ready to switch natural gas providers in Georgia?
Enter your zip in GA below, and a promo code if applicable, to compare natural gas rates in your area. 

Constellation also serves residents in Texas, Connecticut, Illinois, Indiana, Kentucky, Maryland, Massachusetts, Michigan, Nebraska, New Jersey, New York, Ohio, Pennsylvania, Virginia, Washington, D.C., and Wyoming