Reducing Your Commercial Real Estate Operating Costs
Every commercial real estate property requires an investment in regular maintenance, utilities, facility management and property taxes in order to operate properly. The overall operating costs for small business buildings vary depending on the size of the space, location and building function or special features. In general, the total operating expenses in a commercial office space equal about $17.68 per square foot.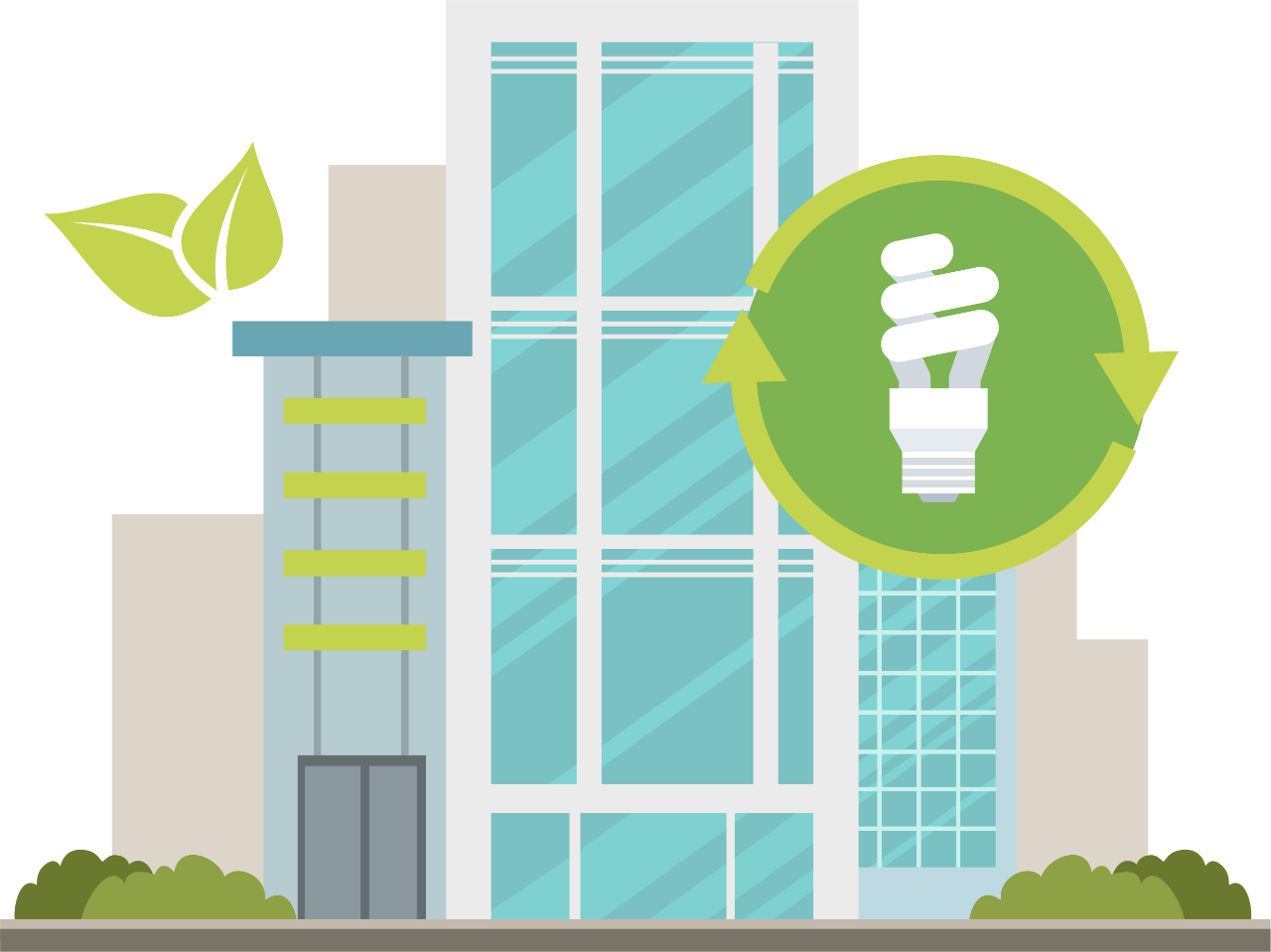 Commercial Real Estate: Building Operating Cost Breakdown
The largest expenses a small business office building owner incurs are real estate taxes and fixed expenses like building insurance. Those expenses make up more than half of the total operating costs for most commercial office building owners. Plus, maintenance, utilities, cleaning, parking, and roads or grounds have to be factored into the expenses as well.
More specifically, building owners reported spending an average of $2.15 per square foot on repairs and maintenance, $2.14 on utilities, $1.68 on cleaning, $0.58 on parking, and $0.24 on roads and grounds. Those areas may be where property owners could see an opportunity to save on real estate costs by making a few positive changes.
Estimating average energy use in buildings
Office building owners spend an average of $2.14 on energy consumption per square foot in commercial buildings. Depending on the size of the building, that can add up to a very large expense. In fact, it is estimated that about one-third of total non-fixed operating expenses go toward energy use in commercial buildings. And these buildings contribute to nearly 20 percent of the nation's greenhouse gas emissions annually.
Making changes to reduce the energy consumption of a commercial building can cut down on emissions and current operating expenses, and increase the property's value, as changes to expected future operating costs for commercial buildings tend to have a positive impact on asset values.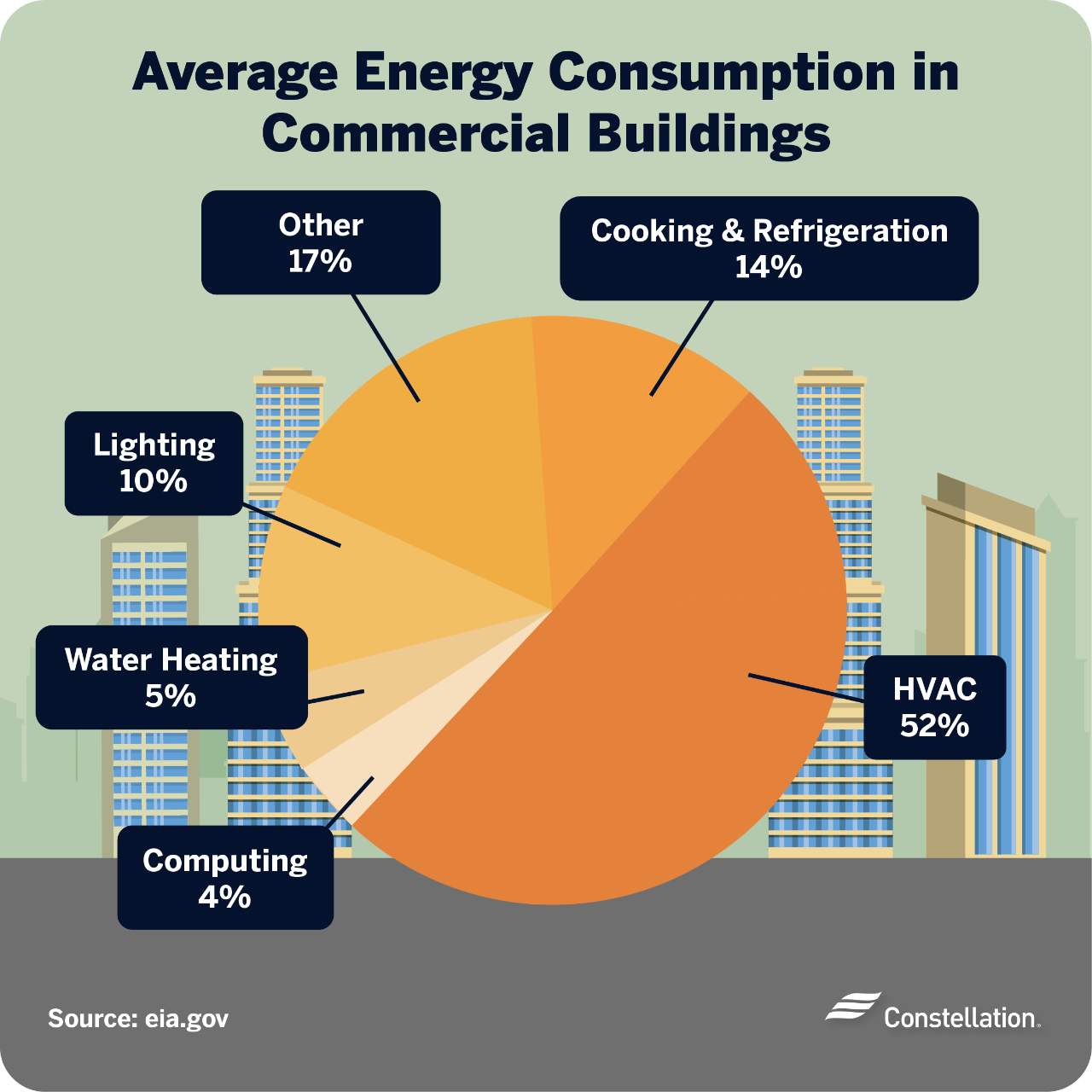 Take control of your energy
Reducing your commercial real estate operating costs is only one way to improve your bottom line. Lock in a fixed-rate to take control of your energy today.

Commercial real estate quick facts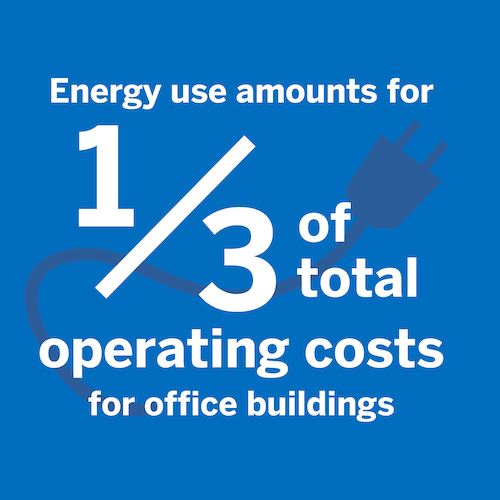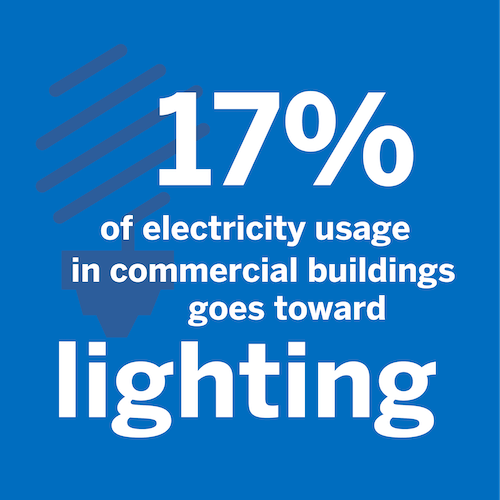 About 17 percent of electricity usage in commercial buildings goes toward lighting, making it the largest end use of electricity.
Energy Saving Strategies for Commercial Real Estate
Since energy use can make up such a significant portion of regular operating expenses for commercial real estate owners, it's worth taking some steps to reduce the amount of electricity and power your tenants or occupants consume on a daily basis. With some small adjustments, you can reduce your property's carbon footprint and monthly operating expenses.
Identify areas of opportunities to decrease operating costs with Constellation EME.
To start cutting real estate expenses, it helps to have a full picture of your current energy usage. Our Efficiency Made Easy program allows building owners and managers to easily identify areas of inefficiency through personalized energy audits. Armed with that information, you can make better decisions about what changes will be most impactful for your commercial real estate property.


Use data analytics to manage your energy.
You can also gain helpful insights about your energy consumption by using Energy Management Systems from energy startups. These tools provide real estate developers with a full outline of energy usage data. You can use that information to identify potential areas for improvement.


Automate your energy use.
Landlords, real estate developers and facility managers can effectively regulate their commercial building energy use through automation. This business technology uses sensors that can turn devices on and off depending on occupancy levels. This also offers security benefits.


Evaluate and update heating and cooling equipment.
Heating and cooling can be another major energy-related expense for commercial property owners. Outdated equipment may have leaks or inefficiencies, while newer models offer special features aimed at decreasing energy waste. Updating older equipment could help commercial real estate developers greatly improve efficiency.


Switch to energy-efficient lighting systems.
Switching to energy-efficient lighting systems will have an immediate effect on energy savings. When it comes to LED vs. CFL, commercial LED lighting lasts longer and uses only a fraction of the electricity. Additionally, you can use solar lighting for outdoors to cut down on electricity use for your commercial building.


Find and identify air leaks.
Your heating and cooling equipment may also use more power than necessary if there are drafts and air leaks around the building. Locate leaks around the exterior, particularly near windows and doors, and seal them with caulk. Installing proper insulation can also reduce heating and cooling expenses.
Get started on reducing your commercial real estate energy consumption
In addition to these practical solutions, Constellation can help you locate and identify opportunities for cutting commercial building operating costs through our Efficiency Made Easy program. Our team of energy professionals can show you how to make your commercial real estate facility energy-efficient to lower your energy use, without any upfront cost. Conserving energy can help your small business lower its commercial real estate facility costs and its carbon footprint allowing you to increase profits and potentially realize new growth opportunities.
Additional commercial real estate resources
Interested in finding more ways to lower your commercial real estate energy consumption? Check out our related resources for more exciting strategies.