Energy Conservation in Healthcare, Social Services and Public Buildings
Energy conservation in healthcare, government buildings and social services settings can free up cash for more pressing needs. Eliminating waste in these settings is about more than controlling costs; it is about focusing resources where they can do the most good.
Energy Conservation in the Healthcare Industry
Opening and running a facility for health care can be costly. Your capital investment in specialized equipment is just the start. Operating that equipment can consume considerable energy. Add highly paid staff on your payroll, rent, compliance with regulations and you'll quickly start racking up expenses. It's estimated that starting a basic primary care facility costs at least $70,000, with an additional $50,000 going toward things like furniture and technology.
Estimating healthcare industry operating costs
Ongoing operating expenses like rent, payroll, insurance, medical supplies and utilities will have a dramatic effect on your profitability. About 40% of physicians say that roughly half of their revenue goes to medical practice overhead.
Medical practice expenses vary widely depending on your location and area of expertise. Dental practice expenses will differ from primary care practice expenses. Specialized practices operating high-tech equipment will require a greater capital investment, along with higher operating expenses. 
Average energy consumption for medical businesses
The median Energy Use Intensity (EUI) for medical offices in the U.S. is 232.8 kBtu per square foot, but varies with the type of specialized medical equipment used and the energy efficiency of the health care facility. Moreover, globally, the healthcare industry emits between 4.4% and 4.6% of greenhouse gas. Controlling energy use in your facility will benefit your bottom line as well as the planet.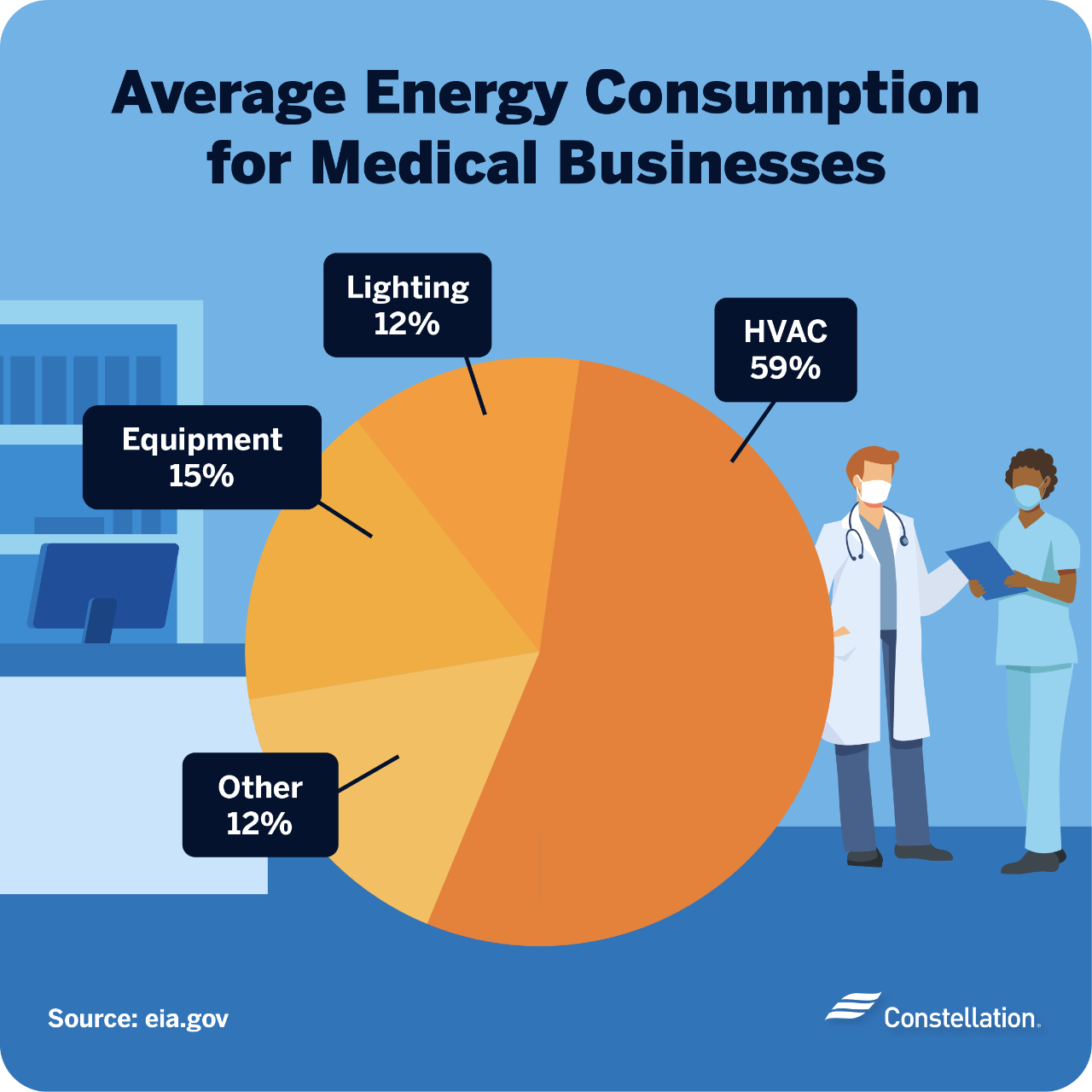 Take control of your energy
Reducing your healthcare operating costs is only one way to improve your bottom line. Lock in a fixed-rate to take control of your energy today.

Healthcare industry energy usage quick facts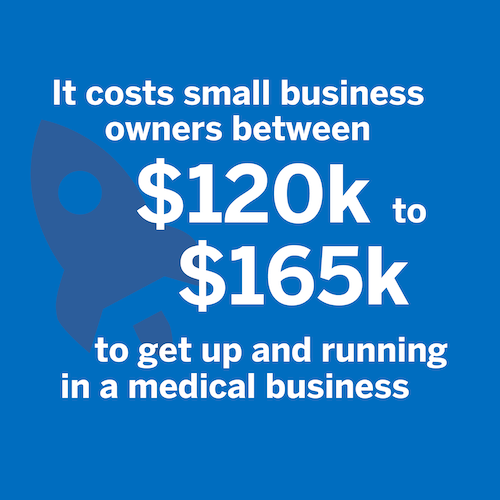 It costs small business owners between $120,000 and $165,000 to get up and running in a medical business.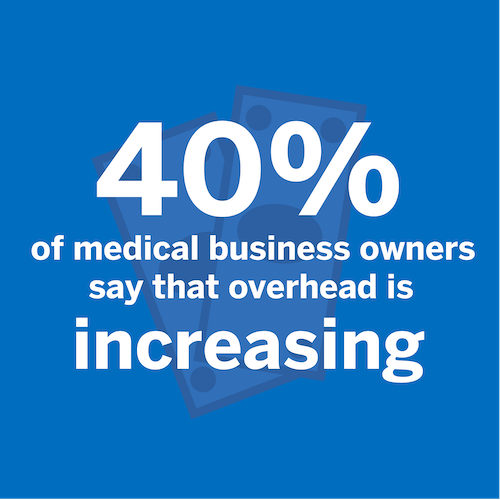 Forty percent of medical business owners say that the average medical practice overhead is increasing while their wages remain steady.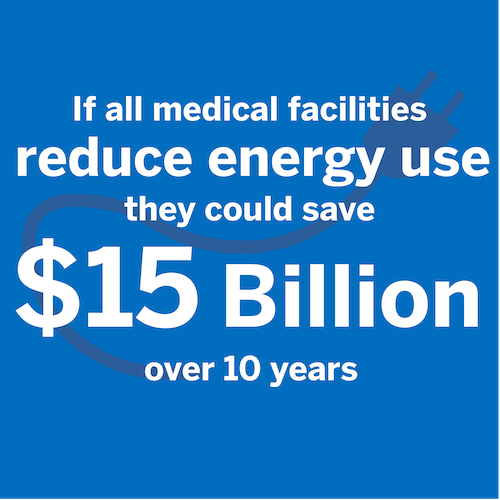 If all medical facilities were to reduce energy use and cut certain waste, they could save about $15 billion over 10 years.

Energy-saving strategies for the healthcare sector
Energy conservation in healthcare is one way to reduce your medical office expenses. Some of these strategies will cost you money to save money–but they will pay for themselves quickly. Others are simple, fast and inexpensive ways to improve efficiency and your bottom line.
Energy Efficiency in Social Services and Public Buildings
Reducing government building energy consumption is good for taxpayers and the environment. This category includes federal, state and local government buildings. 
Not all public buildings are the same. Managing post office energy efficiency will be like managing a warehouse combined with a retail property. Social services energy efficiency may be more like an office building, as well as offices handling public finance and taxation offices. 
In all cases, government building energy efficiency matters, both in controlling costs and in setting the standard for environmental stewardship.
Average energy consumption for social and public buildings
According to the U.S. Energy Information Administration, public assembly buildings such as libraries, entertainment venues, and recreational facilities use an average of 14.7 kWh of electricity per square foot. More often than not, lighting and HVAC are the systems that consume the most energy in these types of buildings.
How to reduce your social and public building operating costs with energy efficiency
Improving government building energy efficiency will depend on facility type. These tips, however, can be adapted to nearly any building.
Track energy consumption. You need to know how and when energy is being used in your building before you can develop strategies for reducing usage. 
Perform an energy audit. Perform a business energy audit to find drafty windows, insufficient insulation, old and inefficient equipment, ventilation problems and more.
Repair and upgrade. Fix holes and gaps around the building, Perform regular systems maintenance and consider swapping old equipment out for energy efficient replacements. Beef up insulation. 
Switch out light bulbs. Replace incandescents with efficient LED bulbs.
Adopt smart systems. Smart thermostats are only a start. Automating your building with smart power strips, doors and window treatments, and HVAC and water heater controls can make a difference
Use renewable energy. No need to install and maintain wind or solar at your facility. Your energy provider may be able to offer contracts that deliver renewable energy to your building.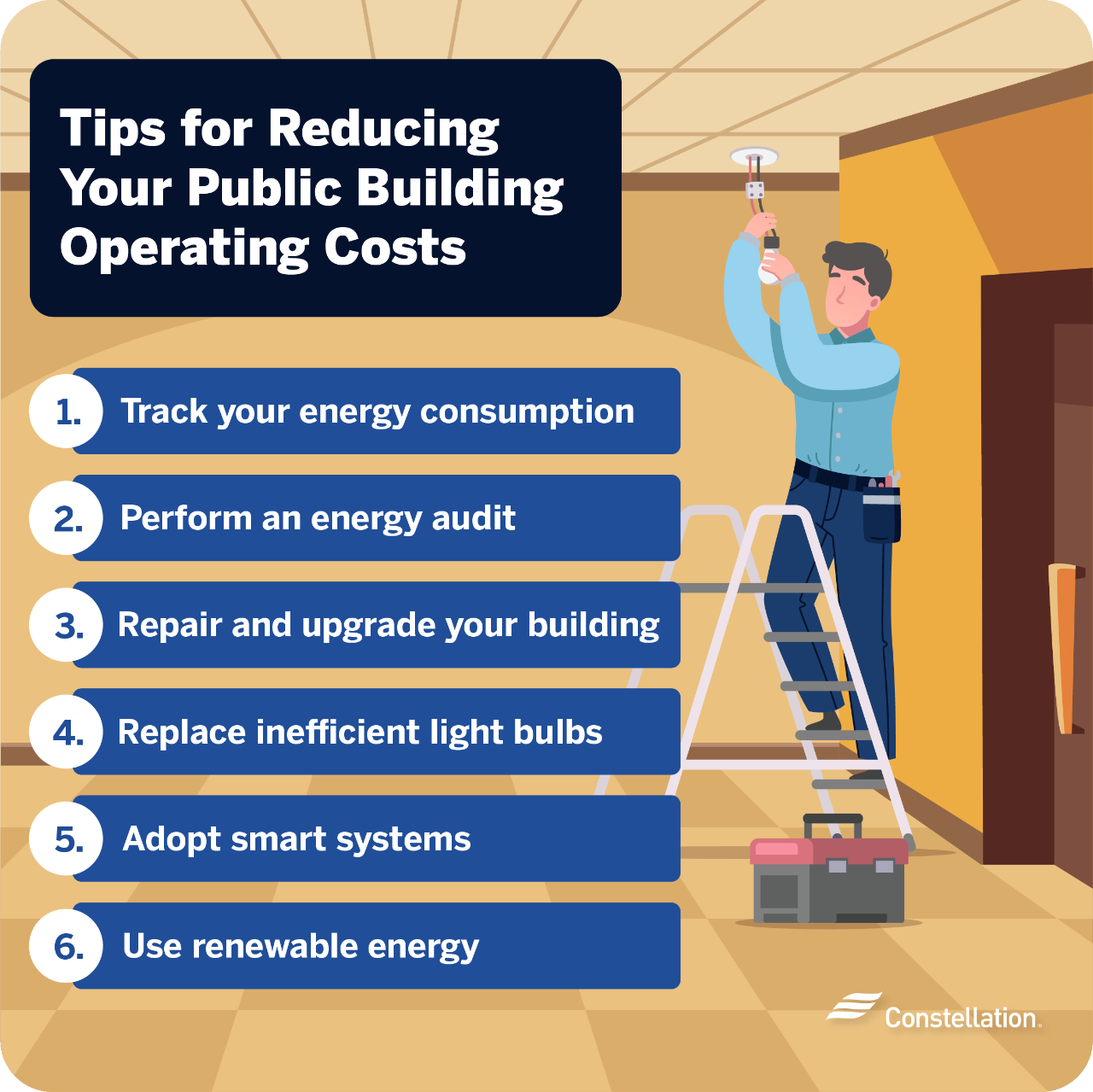 Get started on reducing your energy consumption
Buildings that serve people all can benefit from greater building efficiency. Constellation can help you locate and identify opportunities for conservation in healthcare, government buildings and social services settings through our Efficiency Made Easy program. Our team of energy professionals can show you how to make better use of energy to lower your costs and minimize your carbon footprint. The program is free and the benefits are invaluable.
Additional healthcare resources
Interested in finding more ways to lower your healthcare energy consumption? Check out our healthcare-related resources for more exciting strategies.