Small Businesses Can Choose Constellation for Their Energy Needs
We provide competitive energy supply service and energy-related products to small business customers in the continental United States. 
Very Small Business Plans
If you live in GA, IL, MA or OH with an energy bill of less than $500/month, enter your zip code to see plans in your area
Business Plans
Need a new energy provider? We can help power your small business! Click the button below to request a quote.
For additional information or to speak with a Small Business representative, call us at 844-6-ENERGY (844-636-3749).
Services We Provide for Small Businesses Across the U.S.
Electricity: Constellation offers electric service in numerous states across America for small businesses.
Natural Gas: Constellation offers affordable natural gas energy options throughout America. We have a variety of plans designed to fit every small business's budget.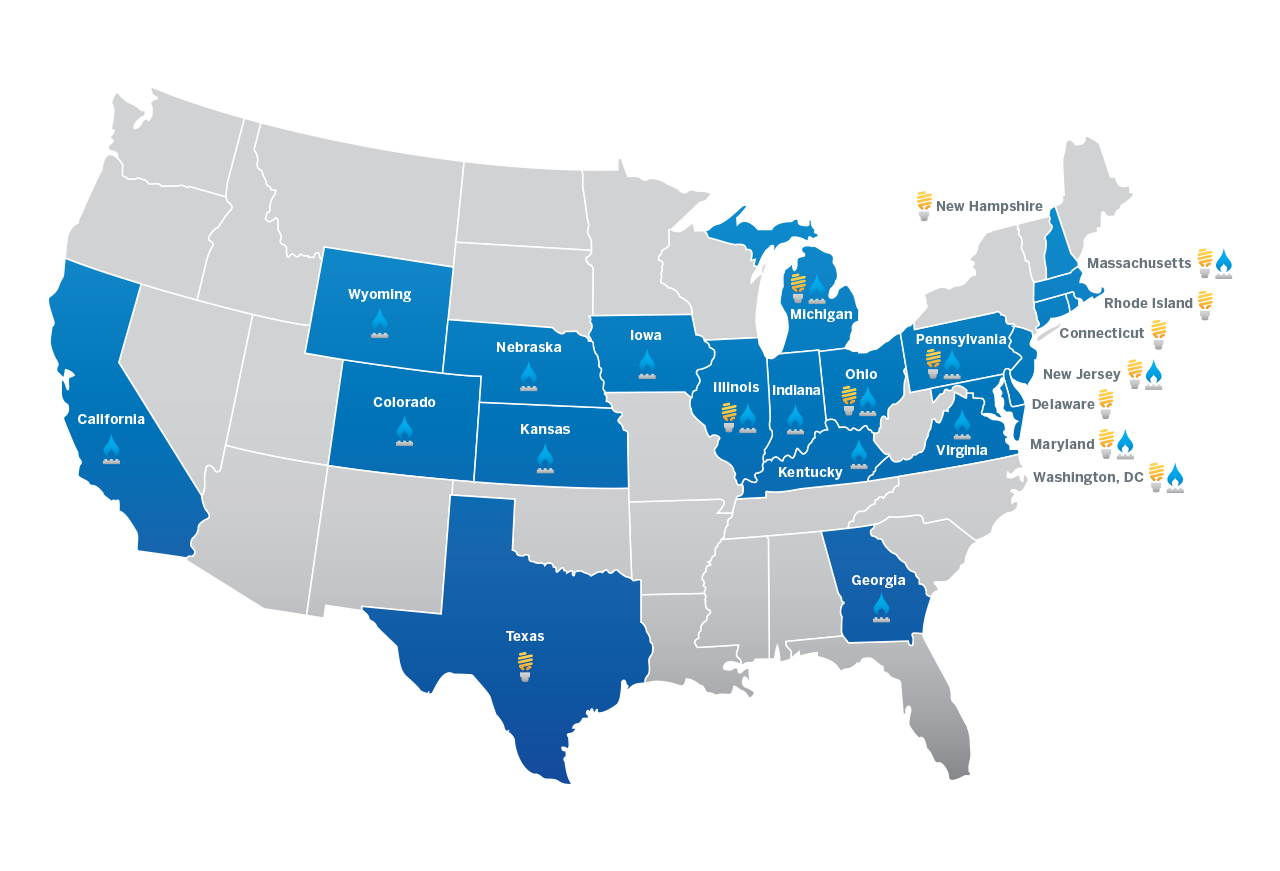 California
Colorado
Connecticut
Delaware
Florida
Georgia
Illinois
Indiana
Iowa
Kansas
Kentucky
Maryland
Massachusetts
Michigan
Nebraska
New Hampshire
New Jersey
Ohio
Pennsylvania
Rhode Island
Texas
Virginia
Washington, D.C.
Wyoming
To speak with a Small Business representative, contact us at 844-6-ENERGY.